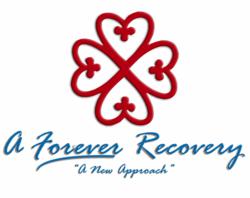 Detroit, MI (PRWEB) May 14, 2013
WHEN: Saturday, June 8, 2013 - 6:30 – 11:00 pm
6:30 – 7:30 pm Private VIP Reception
Food stations begin at 7 pm.
WHAT: A Salute to Detroit Hometown Heroes 2013, a benefit for Mack Alive and its Partnership for a Drug Free Detroit program, sponsored by A Forever Recovery. The event includes food stations, entertainment and a sports & entertainment silent auction.
WHERE: Hall of Legends – Ford Field
2000 Brush Street, Detroit, MI
WHY: To salute and honor citizens of metro Detroit for their community service and commitment to improving the quality of life in Detroit, while bringing greater awareness to substance addiction solutions.
Honorees include:

Lem Barney, former Detroit Lion and NFL Hall of Famer
James Nicholson, president and CEO, PVS Chemicals
Greg K. Monroe, Detroit Piston and founder of Greg K. Monroe Foundation
Alberta Tinsley Talabi, State Representative and Mack Alive founder
Michael Curis, Sr., president Curis Enterprises
WHO: A Forever Recovery, a rehabilitation provider and Partnership for a Drug Free Detroit, a Mack Alive initiative, host A Salute to Detroit Hometown Heroes 2013.
The Host Committee includes: Per Wickstrom, CEO of A Forever Recovery, former All-Star and Detroit Tiger Willie Horton; World Champion boxer Tommy "The Hitman" Hearns; former Detroit Lions Herman Moore, Ron Rice, Mel Farr, Rob Rubick, Corey Schlesinger and Jim Thrower; former Detroit Piston coach and player Ray Scott, former NBA player and All-Star Derrick Coleman and Ricky Bryant, former New England Patriot.
TICKETS: Available at http://www.detroitshometownheroes.com, or call 313-447-1425.