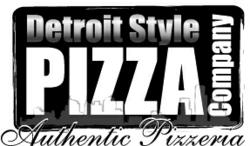 We're passionate about our pizza, so seeing data that proves it is growing in popularity and getting to help others achieve success by serving Detroit Style Pizza is immensely gratifying
DETROIT, MI (PRWEB) November 30, 2012
Detroit Style Pizza has surged in popularity over the past 18 months, evidenced by Google Trends data and the growing number of pizzerias in the U.S. and worldwide that serve the pizza style.
Google Trends data demonstrates that search volume for the term "Detroit Style Pizza" recently outpaced both "New York Style Pizza" and "Chicago Style Pizza" in relative search volume growth, peaking at 113 percent growth in the Food and Drink category for September 2012. During the same month, "New York Style Pizza" posted relative search volume growth of 28 percent and "Chicago Style Pizza" relative search volume grew by six percent.
Demand for Detroit Style Pizza among consumers and pizzerias alike has increased steadily since Detroit Style Pizza Co. President Shawn Randazzo earned the pizza industry's most prestigious award, World Champion Pizza Maker, at the 2012 International Pizza Challenge held in Las Vegas. Randazzo has made it his personal mission to spread the word about Detroit Style Pizza. He currently offers consulting services and seasoned square steel pans to pizzerias that serve or plan to serve authentic Detroit Style Pizza in 14 U.S. states, Europe and Asia. In addition, Detroit Style Pizza Co. has witnessed an increase in mail order pizza packages delivered to customers in 48 U.S. states.
"We're passionate about our pizza, so seeing data that proves it is growing in popularity and getting to help others achieve success by serving Detroit Style Pizza is immensely gratifying," said Randazzo. "It's exciting to know Detroit Style Pizza is in the spotlight, not only in the interest of our business but also because it would be a shame for pizza lovers everywhere to miss out on the World's Best Pizza, which we were named at the International Pizza Expo."
Randazzo plans on continuing his quest to make sure everyone gets a taste of Detroit Style Pizza.
"Two years ago, no one outside of Detroit knew what Detroit Style Pizza was. Now, I field calls from pizzerias all over the globe that want to serve Detroit Style Pizza," said Randazzo. "People are definitely taking notice. Within ten years, Detroit Style Pizza is going to be as well-known as New York and Chicago styles."
Authentic Detroit Style Pizza is baked in well-seasoned square steel pans, a tradition that dates back to the 1940's when automotive manufacturing parts trays were used as pizza pans. The seasoned pans result in a pizza crust that is light and airy on the inside and crispy on the outside. Pepperoni is layered directly on the crust, brick and mozzarella cheeses are spread edge-to-edge, and additional toppings are sprinkled on top. The cheese caramelizes to the crust edges during baking, and red sauce is ladled on last – lending the nicknames "Upside Down Pizza" and "Red Top Pizza."
For more information, visit http://www.DetroitStylePizza.Co.
Detroit Style Pizza Co. serves the award-winning Authentic Detroit Style Pizza in its two Metro Detroit locations and increases awareness of Detroit style pizza through expansion, education, and sharing its history while providing memories and opportunities for others. Owned and operated by Shawn Randazzo and his mother, Linda Michaels, Detroit Style Pizza Co. is located at St. Clair Shores (586-445-2810) and Clinton Township (586-286-9030); and delivers Detroit style pizzas coast-to-coast via mail order. Focused on quality, community and people, Detroit Style Pizza Co. is open from 3 p.m. to 10 p.m. weekdays; 11 a.m. to 11 p.m. Friday and Saturday; and 11 a.m. to 10 p.m. Sunday.
# # #