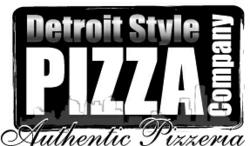 No matter how everything else goes, your company Christmas party will be a success if your food is a hit. It's the single most important aspect of your party planning
Detroit, MI (PRWEB) December 06, 2012
Holiday party catering specialist Detroit Style Pizza Co. offers a tip sheet to help companies plan the perfect office Christmas party. The annual company Christmas party is a fun-filled tradition that rewards employee dedication, and companies would do well to take the following tips into consideration to ensure a successful holiday office party this year.
1. Set a budget: Due to economic constraints, many companies are scaling down Christmas party budgets; but that doesn't mean you can't host a fantastic party. Set a budget first, then get pricing for all vendors, entertainment, and supplies before you make any purchases. Doing so will allow you to prioritize spending and ensure you don't go over-budget.
2. Determine location: Decide whether to hold your company Christmas party at the office or an off-site location. Holding the party at the office is the most-budget friendly, and if you go this route be sure you have ample space. Move furniture to accommodate guests and relocate equipment to eliminate concern over inevitable spills, if necessary. Appoint a few employees to decorate to lend a festive atmosphere.
3. Determine guests: Decide whether to invite staff only or staff and families/guests. When employees can bring guests, conversation won't be limited to work-related topics.
4. Set a date and time that doesn't compete with other celebrations: Plan your office Christmas party for a day and time that won't compete with other holiday celebrations. You could hold it during the day, over lunch, or during the last few hours of the last workday before Christmas break. Some companies even hold Christmas parties in January to avoid conflicts.
5. Focus on food: No matter how everything else goes, your company Christmas party will be a success if your food is a hit. It's the single most important aspect of your party planning, says World Champion Pizza Maker Shawn Randazzo. Select a crowd-pleasing main course, such as pizza, and satisfying sides. Also determine whether you'll have full-service catering complete with servers and setups, or whether you'll have the food delivered and handle the serving on your own. Detroit Style Pizza Co. offers both a la carte and drop-off lunch catering packages that feature its World Champion Detroit Style Pizza, pasta, cheesy bread sticks, wings, subs and salads.
6. Create an alcohol policy: Determine whether you will allow alcohol at your company Christmas party, and make that decision clear well before the event. Decide whether guests can bring their own alcohol or whether it will be served on-site, either free or at a cash bar. If alcohol will be served at your office, double-check rules and consider potential liabilities, and devise a plan for making sure everyone gets home safe.
7. Entertain: Decide whether to have a band or DJ, or to simply play holiday music over your office speakers. Host fun activities and contests, such as charity Monte Carlo, a best Christmas outfit contest, a holiday quiz show or karaoke. Give away fun, useful or meaningful prizes, such as gift certificates to favorite local restaurants or a paid day off. You can also recognize employees with annual awards, thus reinforcing how much you appreciate your staff.
8. Give gifts: Hold a Secret Santa or White Elephant gift exchange, and make sure you set reasonable monetary value guidelines for the gifts. As a manager or employer, consider giving staff members meaningful gifts that match their individual interests; or, give a gift everyone is sure to enjoy, such as a gift card for a favorite local restaurant.
Detroit Style Pizza Co. caters for company Christmas parties in the Metro Detroit area, and also offers gift cards that are perfect for employee gift-giving. The Detroit Style Pizza Co. catering menu features World Champion Pizza Maker Shawn Randazzo's own signature Detroit Style Pizza, which was named World's Best Pizza at the 2012 International Pizza Expo in Las Vegas. Other popular dishes include spaghetti, mostaccioli, wings, cheesy bread sticks and sauce, fresh garden baby green salads, desserts and drinks.
Company Christmas party planners can order the Pizza Package or the Pasta Package starting at $5.99 per guest, or the combination Pizza and Pasta Package starting at $6.99 per guest. Detroit Style Pizza Co. menu items are also available a la carte. Setups such as plates, silverware, cups, napkins, salt and pepper are available free upon request. Detroit Style Pizza Co. also specializes in individual boxed lunches that include a fresh-baked sub, fresh fruit, and a bag of chips; perfect for lunchtime Christmas parties. Detroit Style Pizza Co. offers drop-off catering and full-service catering staffed by servers who are experienced in helping hosts make a great impression on guests. Delivery service is also available.
For more information, visit http://www.DetroitStylePizza.Co.
Detroit Style Pizza Co. serves the award-winning Authentic Detroit Style Pizza in its two Metro Detroit locations and increases awareness of Detroit style pizza through expansion, education, and sharing its history while providing memories and opportunities for others. Owned and operated by Shawn Randazzo and his mother, Linda Michaels, Detroit Style Pizza Co. is located at St. Clair Shores (586-445-2810) and Clinton Township (586-286-9030); and delivers Detroit style pizzas coast-to-coast via mail order. Focused on quality, community and people, Detroit Style Pizza Co. is open from 3 p.m. to 10 p.m. weekdays; 11 a.m. to 11 p.m. Friday and Saturday; and 11 a.m. to 10 p.m. Sunday.
# # #