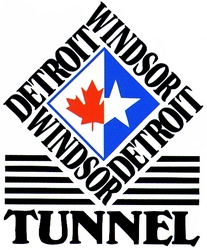 The Tunnel remains one of the busiest passenger car crossings on the U.S.-Canadian border and serves as the front door to Detroit's downtown and its varied venues. The Tunnel is also the crossing of choice for almost 3,000 daily commuters. Neal Belitsky
DETROIT, MI (PRWEB) June 14, 2010
Given all the news about the U.S. Canadian Border, it would appear that Detroit only has one border crossing – a bridge. In reality, Detroit provides international travelers a few options in crossing the border, including the Detroit Windsor Tunnel.
"The Tunnel remains one of the busiest passenger car crossings on the U.S.-Canadian border and serves as the front door to Detroit's downtown and its varied venues," said Neal Belitisky, President of the Detroit Windsor Tunnel. "The Tunnel is also the crossing of choice for almost 3,000 daily commuters."
The Detroit Windsor Tunnel contributes in excess of USD $1.3M to the city of Detroit each year with no operational risk to the City. The Tunnel with its related businesses and operations, also provides employment to almost 500 U.S. and Canadian residents.
Since 1998 the Tunnel and related operations have completed in excess of USD $30M in renovations with an additional $10M scheduled for 2010-2011. The current work includes increasing security and efficiency on the US inspection plaza and the migration to electronic tolling.
"Although the Tunnel does not have a position on the issues now being debated in Lansing," Belitsky said, "we do have an interest in seeing that our region remains a viable international community." The Tunnel will continue as a major economic link between Southeast Michigan and Ontario, wherever a new bridge may or may not be built. To learn more about the Tunnel at http://www.dwtunnel.com