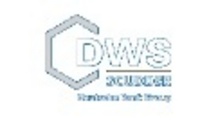 BOSTON (PRWEB) March 20, 2008
Using ClientScope, a dedicated relationship manager examines a plan's effectiveness annually in four vital categories: investments, administrative services, ERISA/compliance and communication & education. A personalized report of the plan's overall offering within each category is generated and actionable, proactive recommendations for potential enhancements are then provided.
Roger Gray, Head of Relationship Management for DWS Scudder Retirement Services said, "ClientScope is a sophisticated product that represents a new generation of easy-to-use diagnostic tools for plan sponsors to better service their participants. Its development further proves our commitment to providing innovative tools and services that address the evolving needs of our plan sponsors. By providing proactive and personalized action steps for plan enhancements, ClientScope will help sponsors offer a retirement plan benefit that strives to provide participants with successful retireability in the 21st century."
ClientScope is designed to respond to plan sponsors' and financial advisors' search for an advanced resource to evaluate key aspects of a plan against best practices and help to streamline the fiduciary process. ClientScope goes a step further by delivering a personalized report with recommended enhancements to help exceed client expectations.
With over $39 billion under management in retirement-related assets (as of 12/31/07), DWS Scudder has nearly 30 years of experience in the retirement planning space and in the development of products that meet the needs of plan sponsors and advisors.
About DWS Scudder
DWS Scudder is part of Deutsche Asset Management, which is the marketing name in the US for the asset management activities of Deutsche Bank AG, Deutsche Bank Trust Company Americas, Deutsche Investment Management Americas Inc. and DWS Trust Company.
About Deutsche Asset Management
With approximately $815 billion in assets under management globally (as of 31 December 2007), Deutsche Bank's Asset Management division is one of the world's leading investment management organizations, not just in size, but in quality and breadth of investment products, performance and client service. The Asset Management division provides a broad range of investment management products across the risk/return spectrum.
About Deutsche Bank
Deutsche Bank is a leading global investment bank with a strong and profitable private clients franchise. A leader in Germany and Europe, the bank is continuously growing in North America, Asia and key emerging markets. With 77,920 employees in 75 countries, Deutsche Bank offers unparalleled financial services throughout the world. The bank competes to be the leading global provider of financial solutions for demanding clients creating exceptional value for its shareholders and people.
DWS Scudder Distributors, Inc.
222 South Riverside Plaza
Chicago, IL 60606-5808
R-1914-1