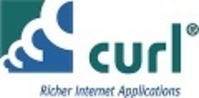 We see him as a valuable asset in establishing the Curl RIA Developer community as well as evangelizing the value of Curl technology in the US.
CAMBRIDGE, Mass. (PRWEB) August 14, 2007
In his role on the Curl team, Marc will be building and maintaining the Curl Developer Center, aimed at being a go-to resource for those in the developer community. The Developer Center will address the needs of software developer's as they begin to work with the Curl platform. This will be an open forum for developer's to discuss the Curl platform, download code samples, read the Curl blog, as well as find various Curl resources.
Marc has been in the technology industry for 25 years, most recently as an independent consultant working with a number of software companies. Marc is also well-known as a regular blogger at ZDNet. He is also a co-host of On The Run With Tablet PCs, a weekly podcast and was named a Microsoft MVP (Windows - Tablet PC) in January, 2006 and again in 2007. He is the author of "The Unofficial Guide to Microsoft Outlook 2007" (Wiley, 2007).
"I've been building and testing hardware and software for more than twenty-five years and I've been involved in just about every aspect of the software business, so I'm tremendously excited about this new opportunity," said Orchant. "The rich Internet applications market is one of the fastest growing in the industry and it is a privilege to be working with the company that has the longest history in the space. I expect working with Curl and with its growing community of developers to be a rewarding experience."
In addition to Marc's role on the Developer Center, he will be providing insight into the world of RIA via the Curl blog. Here, Marc will be discussing RIA hot topics, Curl updates, as well as trends that the company is seeing in the market. Finally, Marc will also participate in and support analyst and media relations efforts.
"We are thrilled to have Marc join our executive team," said Jnan Dash, Chief Strategy Officer, Curl, Inc. "We see him as a valuable asset in establishing the Curl RIA Developer community as well as evangelizing the value of Curl technology in the US."
For more information on the Curl platform, visit http://curl.com/
Multimedia: Curltech flickr page, Curltech photobucket page
Technorati Tags: Curl Enterprise RIA , RIA, Rich Internet Application, Enterprise 2.0
Suggested Links: Curl, Inc's Blog , Curl, Inc.'s Del.icio.us page
About Curl, Inc.
Curl provides a Rich Internet Application platform for building and deploying Web-based applications that demand complex, highly interactive interfaces previously only possible as client-server applications. Using Curl, developers can implement a new class of complex, business-critical, Web-based applications that cannot easily be developed with Ajax or other smart client technologies. Curl allows corporations with legacy client-server applications to move to Web-based delivery, increasing reach and reducing cost. Founded in 1998, Curl is headquartered in Cambridge, Massachusetts and is a wholly owned subsidiary of Sumisho Computer Systems. Curl has over 300 customers and 40 partners world-wide. For more information visit http://www.curl.com.