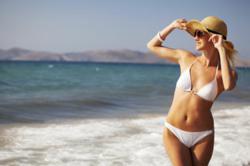 The pop star is being very open about her approach to weight loss and health.
Boston, MA (PRWEB) September 04, 2012
Pop sensation, Lady Gaga, is reportedly on a mission to lose 10 pounds by implementing a gluten-free diet. Her hope is not only to lose the weight but also increase her energy levels as she finishes the tail end of her international tour. Gaga has informed the staff at the venues she will performing about her new diet and that she is taking it very seriously.
The singer's new weight loss diet consists mainly of poultry, fish and vegetables. She also reportedly allows herself one serving of potato or rice per week. Gaga also allegedly satisfies her sugar cravings with gluten-free cookies as a snack. As with many of her weight loss diets in the past, the pop star is being very open about her approach to weight loss and health.
Lady Gaga is just one of many celebrities losing weight with a more healthy approach to diet. Other stars that are joining the ranks of Lady Gaga are Deena Nicole, Jordin Sparks and Jennie Garth. All of whom have implemented healthy diet and lifestyle changes to dramatically lose weight. Gaga's new approach to healthy living and weight loss has inspired many of her adoring fans to follow suit.
To help promote these healthy weight loss diets such as those implemented by Gaga, Develop Health is launching a video for those struggling to lose weight and eat healthy. Like Gaga's approach to losing weight, Develop Health promotes healthy lifestyle changes over the use of scams and unhealthy weight loss methods that are commonly popular today. The new video will launch at http://develophealth.com/freevideo.html and help those who want to achieve long-lasting weight loss results and improve their overall health.
For more information on how to lose weight and implement healthy lifestyle changes, visit http://develophealth.com/.
###