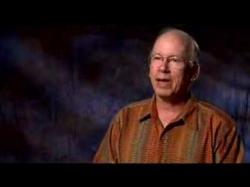 Creativity is the greatest tool we have for dealing with change.
Fort Worth, TX (PRWEB) January 22, 2013
Carlton's Training Solutions provides the Dewitt Jones training videos to their clients for management training. Is it worth it? The national geographic photographer isn't a businessman. But Dewitt Jones supplies a wealth of inspiration for the clients of Carlton's Training Solutions.
What can be profited by the ideas of Dewitt Jones? The biggest issue with any employee is the redundancy in their jobs. How do managers keep their people inspired to do their best when what their best is what they did yesterday? Jones teaches employees to see in their work not the redundancy but opportunity that it brings. And it all stems from the creativity they can lend to their jobs and how they view it. Dewitt says, "Creativity is the greatest tool we have for dealing with change."
Another great tool comes from the best selling corporate training film Celebrate What's Right With the World. When employees get bored or get down on themselves for the workload they carry this program helps them focus on what is great about their jobs and what can even be improved. Managers used to think of this tool as an extra for their management training, or a fun pick me up. But now they're using it as a staple for its quirky uniqueness.
Everyday Creativity marks the beginning of the Dewitt Jones training videos. It's a strange way to tackle corporate training but it works. It's that whole sense of being in love with your job. Becoming obsessed with the joy and happiness it brings. Finding new challenges in your work. And most of all, creating them.
Carlton's Training Solutions has spent thirteen years tackling subjects ranging from customer service videos, telephone customer service training, time management, trainer for trainers, generational differences, discrimination, and employment hiring, to team activities, management courses, how to open a meeting, performance appraisal, performance management training, safety training, sales training, sexual harassment training and substance abuse.
Carlton's Training Solutions couldn't believe that stodgy Fortune 500 companies would line up for Dewitt Jones and his management training. But they have. And now other business professionals and world famous celebrities have made programs for Carlton's as well, such as Catherine Crier, Stephen Covey, Lou Holtz, Ben Zander, Bob Farrell, Tom Peters, John Cleese, Morris Massey, Joel Barker, and Ken Blanchard. To view other training videos by Dewitt Jones or learn more about Carlton's Training Solutions click here at their site carltonstraining.com.