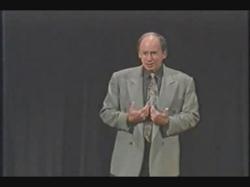 Vision controls our perceptions and our perception becomes our reality.
Seattle, WA (PRWEB) November 27, 2012
Carlton's Training Solutions has two new training videos with Dewitt Jones. Dewitt always had a vision. When he was young he would look at the world through the magazine pictures of national geographic. He was awestruck by the images that were presented that could sweep him into a realm of fantasy only the places were real. And so were the possibilities and his imagination. Carlton's Training Solutions captures the imagination and possibilities in these new training videos by Dewitt Jones.
Every organization feels they have something to offer. Something that they can provide that will make a difference. Somehow that vision is lost. And often times it is right there but not positioned properly. In a world where presentation is everything and a bad one doesn't get you a second look, this is imperative.
In the Dewitt Jones video Focus Your Vision, the perception of how you and your company is seen is the image clients are left with. The company may be the same wonderful company it was four years ago, but if the image isn't properly presented an organization can be in trouble. In this training video Dewitt looks at how a picture just like a company's attitude or image can be taken up close, with different variables in the background and so on. It's not enough to be great you have to look great.
For the Love of It is a heartwarming program that brings to mind for all employees why they got started in their business to begin with. With managers and bottom lines to tend to a lot of employees focus on the bare essentials of what needs to be done or has to be done but their lack of enthusiasm shows in the their work. In this program employees and managers find the love of their job and when you love something you excel, do more of it and inspire others to do the same.
The Dewitt Jones videos by Carlton's Training Solutions are special because employees of companies find not just meaning in their jobs but inspiration for their lives outside of work. And that's what creates people's positive vision of themselves in their work. "Vision controls our perceptions and our perception becomes our reality," says Dewitt Jones. When you have that positive energy and perception of yourself, possibilities are endless. The Dewitt Jones corporate training videos by Carlton's Training inspire change from within for a company and in life for the individual.
About Carlton's Training Solutions
For over thirteen years the corporate world has depended on Carlton's Training Solutions for the employee training they need and consulting that endures. The fact is Carlton's has consistently expanded their distribution to serve their clients in wider and more diverse areas such as harassment training, sexual harassment training, workplace violence, communication training, change management, performance management, and leadership training. They've brought to the corporate world big personalities such as John Cleese, Lance Armstrong, Joel Barker, Ken Blanchard, Lou Holtz, Tom Peters, Stephen Covey, Morris Massey, Ben Zander, and Dewitt Jones. To see more programs by Dewitt Jones or by Carlton's Training Solutions click here at http://carltonstraining.com