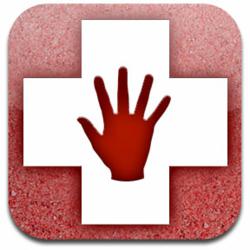 We put a lot of thought into adapting a successful iPad design to the smaller screen of the iPhone. It was not a trivial task.
San Diego, CA (PRWEB) September 09, 2011
BinaryLabs is responding to strong customer demand by releasing a universal version of Dexteria that runs on all iOS devices including iPhone, iPod touch, and iPad. The app has been highly touted by therapists and parents of kids with special needs.
"We originally thought the app would be popular only on the iPad, but based on repeated customer requests we decided to take on the challenge of porting the app to the smaller screen format," said Frank Jensen, CEO of BinaryLabs. "We didn't just shrink our app to make it fit; we redesigned it from the ground up to address the unique needs of the iPhone and iPod touch users, while retaining the integrity of the iPad version. Because it runs on all iOS devices, this is really two apps for the price of one and a great deal for iPad users who also own an iPhone."
Since its release in March, Dexteria has risen to the top of sales charts in the iTunes App Store, reaching #1 in June. It continues to get great reviews from occupational therapists and parents as an alternative to traditional fine motor skill development methods. As one therapist-reviewer put it, "This is a great app for children struggling with fine motor strength and coordination. It provides a fun platform to help strengthen (the) fundamentals needed for handwriting. I have suggested it to many mixes I work with who turn away from traditional paper and pencil activities."
Once purchased, this universal app can be installed on all of the user's iOS devices. It is free to existing customers, and features interactive exercises designed by licensed occupational therapists that require specific finger and hand movements. They combine the principles of game design and occupational therapy to form an engaging, repeatable experience.
"Most medical and health apps are used for reference or data entry. Dexteria is the first app that transforms the iPad, and now the iPhone and iPod touch, into a manipulative tool that can be used directly in therapy," said Jensen.
"From an OT's perspective, this app serves an important home therapy need," said Carolyn Phelan and Jill Peck-Murray, licensed Certified Hand Therapists. "It gives us the opportunity to assign and monitor visual and fine motor coordination tasks to the parent and child in their home. The interface is fun, engaging and provides the necessary challenge to improve anyone's fine motor skills."
The app is available now and has been localized for the English, French, Spanish, and Chinese markets.
###