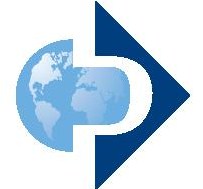 Lansdowne, VA (PRWEB) March 23, 2012
Dextro, LLC is pleased to announce that it has recently won two prestigious awards in recognition of its work to develop and implement large-scale training projects in Latin America. In the first quarter of 2012, Dextro, LLC was awarded a Bersin Learning Leader Award and has also been named a Computerworld Laureate. While each of the awards was given for different projects, both projects were Dextro, LLC's response to a Latin American Government initiative to improve market and social conditions within a challenged economy. In each case, Dextro, LLC implemented large-scale education and training projects which reached over 500,000 people and businesses in Latin America. Combined, the projects resulted in increased overall employment, productivity and sustainability for small to medium-sized businesses in Latin America.
Dexto, LLC is an IT consulting and training company based in Lansdowne, VA (a suburb of Washington, DC), that specializes in large-scale training and education projects for Latin American Governments and Latin American industry. Because of its cultural expertise and large network of Latin American Government, industry and organization leaders, Dextro, LLC is consulted for private and public sector projects in Latin America. Both awards were given in recognition of training programs that were user-friendly, scalable, and had a measurable impact improving market conditions.
In many Latin American countries, market conditions are adversely affected by a population that is lagging in general education, business skills, technology awareness, and Internet access. Typically, small businesses—which comprise a majority of the economy—have a very high failure rate during the critical first two years in operation. Dextro, LLC addressed this problem in two ways: through an online business learning platform and an onsite training program in community centers to teach business and trade skills.
Nadja Giuffrida, CEO, Dextro, LLC, realized that in order to "make lasting, transformational change," Dextro would have to develop a system that would "circle back and fill in the education gaps created when these adult business owners and employees were forced to abandon their basic schooling." Dextro LLC's approach to deliver education and training in unique ways is a key part of the Computerworld Laureate criteria. "What the Computerworld Honors Laureates so clearly demonstrate is technology's role in moving society forward. Computerworld acknowledges and applauds the outstanding work being done by individuals and organizations who have successfully used technology to improve the quality of our lives and that of future generations," said John Amato, Vice President/Publisher of Computerworld.
To strengthen ongoing businesses for those that had access to the internet, Dextro, LLC developed an online learning platform known as Ignithink (formerly, DELP). Prior to Ignithink, those who wanted to improve their business skills online had to search for appropriate course materials themselves. Ignithink became a single portal for delivering business courses in Spanish from a variety of content vendors such as, Harvard Business Publishing, Skillsoft and TELL ME MORE English language. These courses focus on areas like accounting, finance and change management. As of today, more than 500,000 people and businesses access the Ignithink platform that has become the world's largest source of online Spanish language educational content.
Ignithink's, simple, easy-to-use format and interface were instrumental in the Bersin Learning Leader recognition. "At a time when rapid change is commonplace and employees must juggle conflicting priorities, simplicity is becoming really important," said Kim Lamoureux, Senior Director of Research Practices and Principal Analyst for Bersin & Associates "Finding ways to deliver simple solutions requires innovative thinking, and this year's winners demonstrated a drive to make it very easy to meet one critical learning or talent need successfully."
To reach those business owners who live in remote areas and/or do not have computer access, Dextro, LLC deployed a pool of instructors and consultants to train 3,000 micro businesses over the past year and will continue to train another 5,000 for a total of over 8,000 micro businesses. By providing a basic foundation of business education, this training promotes continuous improvement, sales and productivity, as well as operations and financial management.
After participating in the program, these micro businesses were able to successfully hit their two-year mark. Combined, these projects have increased the life span of small to medium-sized businesses from the statistical average of 18 months to well past two years, increased their profitability by 25% and allowed them to hire additional employees.
Because of its roots in Latin America and relationships with government, industry, and organization leaders, Dextro, LLC is able to apply its technology and consulting services to projects that have a lasting impact on local economies. The projects, which were recognized by Computerworld and Bersin, produced measurable social and economic change through innovative, large-scale training, and education projects in Latin America.