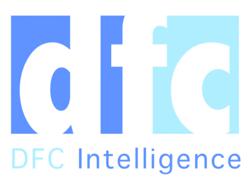 Russia has historically been very interested in video games but due to high piracy rates, the legitimate market has been very limited. However, with the free-to-play business model, it presents a great potential for continuing growth. - David Cole
San Diego, California (PRWEB) May 09, 2012
DFC Intelligence has just published a report on the growth of Russian language games. According to the report the market for Russian games was about $500 million in 2011 but is expected to grow at a CAGR of about 15% to $1.5 billion by 2016. This growth is driven by the free-to-play model that allows consumers to buy virtual items without investing in a full game. "Russia has historically been very interested in video games," said DFC president David Cole. "However, due to high piracy rates, the legitimate market for games has been very limited."
In Russia and other countries in Common Wealth of Independent States (CIS) region, there is a great deal of potential to import games from other markets into Russia. According to DFC Intelligence analyst Insun Yoon, "Korean game publishers have enjoyed success bringing their games to Russia and the business models in Russia are closely following the business models in Korea. However, the region is one of a few emerging markets that has a dominant presence from local developers as well."
Not just developers but also does Russia have their own social networks other than Facebook, which has not gained much traction in the Russian speaking regions. "A game like Happy Harvest from i-Jet Media can represent the success of Russia social network games in 2009. The game would be very familiar to Facebook users. The difference is it was played mainly on the Russian social network sites such as Vkontakte and Odnoklassniki," said Ms. Yoon.
The new report entitled The Game Market in Russia released a week after the launch of the DFC report The Korea Game Market. Both these reports are part of DFC's increased effort to cover specific territories. Previous DFC reports have looked at the market for English language PC games, social networks and browser games, and mobile games.
About DFC Intelligence
DFC Intelligence is a San Diego-based strategic market research and consulting firm focused on interactive entertainment and the emerging video game, online game, interactive entertainment and portable game markets. Since 1995 the company has published in-depth strategic market reports and subscription-based research services. The research is used by many leading companies in over 30 countries worldwide.