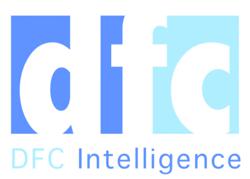 DFC Intelligence released a list prepared by extrapolating from actual usage data from more than 21 million Xfire members.
San Diego, CA (PRWEB) July 10, 2012
According to a new list provided by DFC Intelligence in conjunction with Xfire, the most played PC title over the past year in North America and Europe was League of Legends, with nearly 1.3 billion hours of gameplay logged. In second place was World of Warcraft, which despite some usage declines, still registered more than 600 million hours of gameplay, not including Asia.
"The fact that online games such League of Legends eclipsed more than a billion hours of online game time in a year is simply incredible, and a testament to the fundamental shift currently sweeping through the games industry. By comparison, Bungie recently announced that the Halo franchise surpassed 2 billion hours of online play, but that's over a period of seven years." said David Cole, CEO, DFC Intelligence.
The report notes the recent popularity of the new Blizzard title, Diablo III. "Diablo III was not released until mid-May but in just 45 days usage of the game has equaled 172 million hours. Usage of course declines after launch, but it is still doing quite well and may surpass World of Warcraft in usage over the next year" said Cole.
Top 10 Titles and Total US/EU Play Hours (July 2011 thru Jun 2012)
1. League of Legends: 1,292,502,456
2. World of Warcraft: 622,378,909
3. Minecraft: 371,635,651
4. Heroes of Newerth: 184,520,156
5. Diablo III: 172,907,605
6. Battlefield 3: 171,852,550
7. MapleStory: 165,503,651
8. StarCraft II: 163,980,293
9. World Of Tanks: 145,702,931
10. Call of Duty: Modern Warfare 3: 126,754,082
The list was prepared by extrapolating from actual usage data from more than 21 million Xfire members from July 1, 2011 to June 30, 2012. "The Xfire application lets us examine the real-time data of users as they play any of our more than 2000 supported games," said Malcolm CasSelle, CEO, Xfire. "The resulting information lets us model all sorts of variables and situations that could impact publishers, investors and consumers."
The new report is part of an ongoing initiative between DFC Intelligence and Xfire to better understand the products that core PC gamers interact with. The report is part of the DFC GamesPulse Matrix, a complex and comprehensive multi-source database from providers like Xfire, which tracks millions of gamers' activity down to the second. The newly released "Blizzard Analyst Tracker" data product allows investors and industry trend watchers to see daily trends in gameplay across all Blizzard titles and several of their top competitors. Custom reports and ongoing analysis of actual gameplay data for more than 1,500 games is available by contacting DFC Intelligence.
About DFC Intelligence
DFC Intelligence (http://www.dfcint.com) is a strategic market research and consulting firm focused on interactive entertainment and the emerging video game, online game, interactive entertainment and portable game markets. Since 1995 DFC has published in-depth strategic market reports and subscription-based research services. DFC research is used by more than 300 leading companies in over 30 countries worldwide.
About Xfire
XfireTM provides the ultimate social experience for gamers by allowing players to chat and talk with groups of friends directly in-game across more than 2,300 titles and on multiple chat services like Facebook Chat, Yahoo!, AIM and Google Chat. Xfire also allows players to capture and share in-game media like videos, screen shots and live game broadcasts. It works regardless of game type, server browser, or gaming service that a player is using. Xfire eliminates the hassles of running multiple programs like IRC, instant messengers, Skype, or in-game friend lists to keep track of when and where a gamer's friends are playing. Over $40 million has been invested in Xfire's technology and the company has over 21 million users. Xfire is headquartered in Santa Monica, California. You can download the Xfire app from http://www.xfire.com.