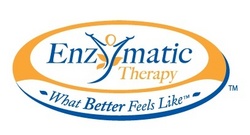 GREEN BAY, Wis. (PRWEB) October 20, 2008
For nearly 30 years, Enzymatic Therapy's original DGL (Deglycyrrhizinated Licorice) has been used to support healthy digestive function.* Now, Enzymatic Therapy has launched extra-strength, German Chocolate-flavored DGL ULTRA to soothe the stomach lining, fast.* Voted the #1 best-tasting DGL†, this delicious chewable offers a tasty way to get quick relief!*
DGL ULTRA works with the body to stimulate the natural protective factors in the digestive tract that help relieve stomach discomfort immediately.* In other words, DGL ULTRA provides digestive health benefits without the unpleasant side effects that may be caused by other products.*
The benefits of DGL ULTRA are long-lasting, and go far beyond immediate relief.* This safe, effective formula can help maximize digestion, and minimize the effects of food sensitivities that lead to occasional heartburn, gas and bloating.* By taking DGL ULTRA today, individuals will ensure comfortable digestion for the future!*
Enzymatic Therapy, Inc., (ETI) based in Green Bay, Wisconsin, is North America's leading manufacturer and distributor of dietary supplements and natural medicines. ETI is an FDA-registered drug establishment and a certified organic processor. The company's products and ingredients are collectively the subject of over 2,500 independent, peer-reviewed-published clinical trials and studies. For more information, visit http://www.enzy.com.
† Blind Taste Preference test comparing DGL ULTRA to 4 leading chewable DGL competitors.

These statements have not been evaluated by the Food and Drug Administration. These products are not intended to diagnose, treat, cure, or prevent any disease.