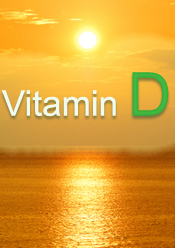 According to recent studies, certain easily obtainable supplements and life style changes may help with Diabetes prevention by assisting diet, weight loss, and exercise goals.
(PRWEB) February 04, 2012
Natural health and wellness products provider, True Healthy Products is now offering several new products that may help prevent diabetes through assistance of diet, weight loss and exercise. Various studies indicate that proper nutritional supplementation, along with diet and exercise for weight loss can help prevent diabetes and complications associated with diabetes.
The company offers an all natural, 100% organic Vitamin D dietary supplement that may help reduce the risk of type 2 diabetes. http://www.truehealthyproducts.com/products/dietary/vitamin-d
In the "Nurses Health Study" from the American Diabetes Association's website, a large study was conducted and the conclusion was, "The results of this large prospective study suggest a potential beneficial role for both vitamin D and calcium intake in reducing the risk of type 2 diabetes."
The Diabetes Prevention Program (DPP) was a major clinical study regarding Diabetes.
"...changes in diet and physical activity leading to weight loss are especially effective in helping reduce risk factors associated with both diabetes and cardiovascular disease," - diabetes.niddk.nih.gov/dm/pubs/preventionprogram/index.aspx
True Healthy Products offers an eating guideline that is safe for Diabetics and can aid in a healthy eating lifestyle and weight loss. The company's Simple Chocolate Diet guide can be downloaded for free at: http://www.simplechocolatediet.com
For more information about Diabetic friendly dark chocolate, all natural whole food supplements, healthy diets for weight loss or natural fitness products offered by True Healthy Products, visit their company website at http://www.truehealthyproducts.com.
True Healthy Products
2460 North Courtenay Parkway #210
Merritt Island, FL 32953
888-400-2920
http://www.truehealthyproducts.com
###