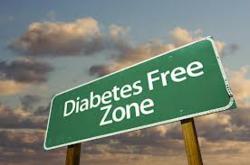 People with type-2 diabetes can REVERSE the disease NOW. Don't wait until the organs have been damaged.
Marblehead, MA (PRWEB) June 28, 2013
"Dr. Zafrani is an expert in bariatric procedures in addition to simply being a great physician with a friendly and warm demeanor," shares Ms. Nenninger. "It was important to me to experience the medical travel for myself not only for the procedure which was successful in reversing my diabetes and high blood pressure and improving my long-term health outlook but also to live the patient experience moment by moment to ensure our company provides the best in service at every phase of the care provided by our entire operations team. The care was excellent!"
Typically, with metabolic surgery, within 3 days, the blood sugar, blood pressure and cholesterol return to normal levels allowing the patient, under the care of their doctor, to discontinue the various medications associated with the conditions. Diabetes is known to cause significant damage to organs, including the heart, kidneys, eyes and more.
Medical Concierge Travel International provides full concierge service picking the patient and their companion up at the front door of their home, ensuring every detail of their travel and care, and then delivering them back to their home once all care is complete. Our packages are substantially less expensive than average U.S. prices. We currently have operations in Costa Rica and now Puerto Rico, with further expansions in the near future. For more information, contact 800-475-PATIENT (7284) or through the website link.