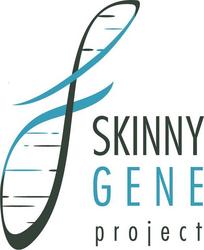 Diabetes is an age-old problem that would greatly benefit from the innovation of younger generations
San Diego, CA (Vocus) October 22, 2009
In honor of National Diabetes Awareness Month, the Skinny Gene Project launches a 12-month campaign that challenges others to rethink the way they perceive and approach diabetes prevention. The objective of the campaign is to empower Generation (Gen) X&Y to play an active role in preventing the onset of type 2 diabetes.
"Diabetes is an age-old problem that would greatly benefit from the innovation of younger generations", says Marlayna Bollinger, Founder of the Skinny Gene Project. "The fight to manage or prevent diabetes has been raging for years, and sadly we aren't gaining much ground. In addition to combating disease, we have to overcome frequent misconceptions, negative stereotypes, and most importantly lack of communication about what has now become the 5th deadliest disease, needlessly killing more Americans than AIDS and breast cancer combined."
Marlayna continues to emphasize the importance of reaching out to Gen X&Y, "Diabetes is a silent killer that must be exposed. We believe Gen X&Y possess the social network, communication skills, and financial influence to not only revamp the perception of this disease, but to become advocates for prevention, instead of becoming the new face of diabetes."
Gen X&Y consist of those in the 21 to 44 age range whose social culture includes bookmarking, blogging, and microblogging. News stories and hot topics intermix with personal information and are placed in an open forum for discussion. The Skinny Gene Project's angst is that among the tweeting and updating of facebook pages, one important message is not being shared; they or someone they love could be next.
With 45 being the average age of a person diagnosed with prediabetes, the 21 to 44 age group is the next wave progressing towards an early start of this deadly disease.
This group is at a significant disadvantage because they fall below the normal screening age and are rarely tested for the presence of this condition. Meanwhile, prediabetes may be permitted to increase its attack within the body without any outward signs or symptoms to divulge its existence.
"We need to reveal the true impact prediabetes has on our nation and bring it to the forefront. A condition that affects 1 in 4 Americans, can cause damage to vital organs, and multiply a person's risk for heart disease is not something to be ignored," states Marlayna. "Early detection can reverse and prevent the progression of prediabetes, but avoidance is sentencing yourself to a diminishing quality of life."
Regardless of the age a person is diagnosed or the name used to refer to this condition, prediabetes (or written pre-diabetes), borderline diabetes, at-risk, and early stage diabetes all mean the same thing. Without making the appropriate lifestyle changes, 83% of those at-risk will develop full-blown diabetes within the next 7 to 10 years.
Unfortunately, this conversion countdown from prediabetes to diabetes does not start at diagnosis, nor does the damage caused by this progression. Late detection can frequently translate into a missed opportunity to stop prediabetes when the person had the chance.
Detecting prediabetes allows a person to take a small step towards improving their health and oftentimes preventing heart disease, strokes, amputations, blindness, and diabetes. Without early detection and an executable plan for success, the 57 million Americans with prediabetes will continue to convert into type 2 diabetes at a rate of 10% a year.
Diabetes is growing at an unprecedented rate, and the Skinny Gene Project contends that the best means of controlling this epidemic is simply preventing it altogether.
The first step towards prevention is education. This November, the Skinny Gene Project is embarking on a 12-month campaign to bring a voice to diabetes prevention. The organization hopes to rally the support of over 1,000 Gen X&Yers, asking anyone interested in living a healthy lifestyle to join them on facebook and twitter to help create awareness about this cause, the factors that increase a person's risk for developing type 2 diabetes, and small changes we can make together to create a healthier tomorrow.
"The focus of our campaign is not doom and gloom", say Marlayna, "we just want to encourage people to get out and live life."
The Skinny Gene Project is a 501(c)(3)non-profit organization that specializes in prediabetes management. The organization helps to educate those who are at-risk; empowers them with the resources, tools, and support needed to make healthy lifestyle changes; and teaching them how to make long-term social, environment, and behavioral changes needed to prevent the onset of type 2 diabetes.
Please contact the Skinny Gene Project to find out if you may be at-risk or to receive a free guide about early detection of prediabetes.
###