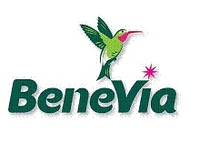 We are excited about BeneVia's participation at the Florida Dietetics Meeting and the opportunity to partner and help educate health professionals on the new findings on nutrition for healthy aging
Little Rock, AR (PRWEB) July 12, 2010
With 60% of consumers 50 years and above having at least one preventable chronic health concern, registered dietitians provide important healthcare management support for consumers. Working in partnership with the Annual Florida Dietetic Meeting, Robert R. Wolfe, Ph.D. of BeneVia® today will release results of clinical research revealing improved health outcomes for age-associated health issues and healthy aging.
BeneVia® will distribute summary results of its recent research portfolio demonstrating how specific nutritional formulas can be used to target and improve specific health conditions for boomer consumers. Special sessions will be sponsored by BeneVia during the conference so that Dietitians can sample each of the four BeneVia® nutritional juice beverages and review outcomes for specific health conditions including diabetes, heart disease, cognitive performance and strength & energy. "We are excited about BeneVia's participation at the Florida Dietetics Meeting and the opportunity to partner and help educate health professionals on the new findings on nutrition for healthy aging," said Jennifer Ashley, RD, LD, Head of HealthSpan Solutions Medical Marketing.
An added feature of the conference will be a presentation of the clinical research on muscle strength and energy by a leading protein metabolism expert and Chief Technology Officer for HealthSpan Solutions, Robert R. Wolfe, Ph.D. Dr Wolfe will present his recent findings on the role of specialized high leucine essential amino acid protein blends and optimal intake levels on Tuesday July 13 from 9:45 am to 10:45 am at the Ritz Carlton in Orlando. "Proprietary research results showing how specialized protein blends can overcome age-resistant responses demonstrate an important and practical way to manage "healthy aging", Mrs. Ashley commented. "Dr Wolfe will share these results and offer new guidelines that healthcare professionals can use in counseling boomer consumers to improve their health profiles." BeneVia is the only nutritional beverage available today that is clinically designed to include this patented leucine/essential amino acid and protein blend.
"For older adults, a healthy and active lifestyle is important for long term health," said John Troup, Ph.D., President & CEO of HealthSpan Solutions, LLC, maker's of BeneVia®. "It takes daily attention to nutrition and the use of specific active nutrients - including special protein energy -targeting specific disease states to improve health. The BeneVia® commitment to healthy aging and partnership with RD's is significant in healthcare management for older adults."
Study results are available online at gobenevia.com. Dr Wolfe will be available following his presentation to talk to practitioners, health writers and editors.
About BeneVia®
BeneVia is a fortified and balanced nutritional beverage with a clinically supported protein energy source with essential vitamins and minerals. Clinical research has shown that BeneVia is four times more effective than other protein sources for improving muscle function and energy levels for daily activity.
The four varieties of light, fruit-based BeneVia products contain nutrients which have been clinically tested and proven to aid in managing the four most common health conditions faced by boomer consumers:

BeneVia is a naturally flavored fruit juice beverage with a taste preferred by consumers and recommended by practitioners. BeneVia is low calorie, low sugar and contains no fat. BeneVia contains Vitamin D and Calcium and is a light juice based product found in grocery and drug stores in the adult nutrition aisle. For more information about BeneVia, including nutritional profiles and retail availability, visit http://www.gobenevia.com.
Note to editors: Product photos, samples and peer-reviewed research articles are available upon request.
# # #