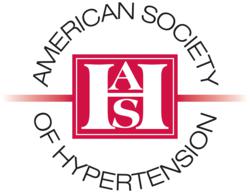 This Hypertension, Diabetes and Dyslipidemia conference will offer critical information about the latest updates for these diseases. With the guidelines changing, all healthcare physicians should attend. -- Barbara Lyons, VP CEC
Palm Coast, FL (PRWEB) May 01, 2013
In collaboration with the Carolinas, Georgia, Florida Chapter of the American Society of Hypertension, Continuing Education Company Inc. is pleased to offer the 17th Annual Conference on Hypertension, Diabetes and Dyslipidemia. This three-day intensive conference will be held on June 28-30, 2013 at the historic Mills House Hotel in downtown Charleston, South Carolina and has been endorsed by the American Society of Hypertension.
Physicians attending the conference may choose to lengthen their stay by attending the 21st Annual Primary Care Conference which will take place July 1-5 at nearby Kiawah Island Resort. Kiawah and its beautiful beaches are just a 40-minute drive away. Special combination pricing is available as well as one day pricing.
This activity is designed for physicians specializing in Internal Medicine, Family or General Practice, Geriatric Medicine, Endocrinology, Lipidology and Hypertension Specialists. Healthcare professionals including physician assistants and nurse practitioners specializing in these areas or those managing patients with Hypertension, Diabetes, and/or Hyperlipidemia, alone or in combination, may benefit from this activity.
This conference will address issues confronting the clinician who treats patients with diabetes, hypertension, and dyslipidemia. The participant will learn the most current information on these issues and will be able to transport these clinical principles back to their every day practice to improve patient care. Controversial topics will be addressed such as the recent guidelines on the levels of LDL cholesterol and blood pressure as well as the ACCORD, VADT, and ADVANCE studies which suggest the benefits on reducing macrovascular disease events are unclear.
The objectives of the 17th Annual Hypertension, Diabetes and Dyslipidemia Conference include discussing goals, medications, treatment plans, how to apply new learning to improve health outcomes and many other topics.
Barbara Lyons, VP of Marketing at Continuing Education Company says, "This Hypertension, Diabetes and Dyslipidemia conference will offer critical information about the latest updates for these diseases. With the guidelines changing, all healthcare physicians should attend."
For more information about the conference, visit the company's website http://www.cmemeeting.org