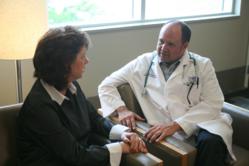 We felt an obligation to seniors and to their caregivers to emphasize the threat from a disease that has soared to an epidemic level in the United States
Omaha, NE (PRWEB) March 15, 2012
One of the biggest health threats that U.S. seniors face is diabetes, an incurable disease that is a major cause of heart disease and stroke. More than one-fourth of Americans who are 65 and older have diabetes, the Centers for Disease Control and Prevention has reported. Diabetes affects the body's ability to produce or respond properly to insulin and is characterized by high blood glucose levels.
The Home Instead Senior Care® network has produced a new six-part video series, "Diabetes in Older Adults," that helps seniors understand the disease, discusses steps in prevention, reveals warning signs and symptoms of diabetes, presents methods of diagnosis, describes complications and offers management techniques.
"The series sounds a warning for seniors. We felt an obligation to them and to their caregivers to emphasize the threat from a disease that, by all accounts from experts in the medical community, has soared to an epidemic level in the United States. If current trends continue, experts predict that one of three U.S. adults will have Type 2 diabetes by 2050," said President and Chief Operating Officer (COO) Jeff Huber of Home Instead, Inc., franchisor of the Home Instead Senior Care network. "A person with diabetes has a shorter life expectancy and about twice the risk of dying on any given day, according to the Centers for Disease Control and Prevention," he noted.
Diabetes is the leading cause of kidney failure, nontraumatic lower-limb amputations and new cases of blindness among American adults. Of the 25.8 million children and adults who have diabetes, at least 10.9 million are seniors, reports the American Diabetes Association. Furthermore, 79 million Americans have prediabetes in which blood glucose levels are higher than normal, but not high enough to be diagnosed as diabetes. Those with prediabetes have a high risk of developing Type 2 diabetes. Half of all seniors 65 and older are believed to have prediabetes, and as many as seven million people have diabetes but are undiagnosed, according to the Centers for Disease Control.
The Home Instead Senior Care network's video series takes viewers through progressive steps, from describing the three most common types of diabetes, to providing an overview of prediabetes, to offering techniques to manage the disease. The experts explain:
-- Understanding Diabetes: The disease is generally classified as Type 1 (usually children and young adults), Type 2 (90 to 95 percent of all cases) and gestational (diagnosed during pregnancy).
-- Preventing Diabetes: Risk factors include obesity, unhealthy choices and smoking, as well as factors that can't be changed such as age, race, gender and family history. Prevention or delay of the disease depends largely on healthy eating and exercise, including 150 minutes of physical activity each week.
-- Symptoms and Warning Signs: Frequent urination, unusual thirst, unusual weight loss, extreme hunger, extreme fatigue and extreme irritability characterize the disease. Other Type 2 diabetes symptoms include blurred vision, frequent infections, and cuts and bruises that are slow to heal.
-- Diagnosis: After a person experiences symptoms or determines his or her risk factors, a doctor can call for a blood sugar test, glucose tolerance test and a hemoglobin A1C test.
-- Complications: Higher risk of blindness, hearing loss, foot problems, poor circulation, dry skin, foot ulcers, loss of limbs, high blood pressure and loss of kidney function are related problems.
-- Management of Diabetes: Well-balanced meals, exercise, daily blood glucose level checks, A1C blood tests twice a year, oral medications and possible insulin injections help manage the disease. Other measures, if kidneys fail, include dialysis or transplant, and, in Type 1 diabetes, possible pancreas transplant.
Huber pointed out that the Home Instead Senior Care network offers additional information about diabetes and other illnesses and conditions on its website. "Diabetes may be preventable and controllable," Huber said, "and that's something we wanted to stress to seniors and their caregivers."
ABOUT HOME INSTEAD SENIOR CARE
Founded in 1994 in Omaha by Lori and Paul Hogan, the Home Instead Senior Care® network is the world's largest provider of non-medical in-home care services for seniors, with more than 950 independently owned and operated franchises providing in excess of 45 million hours of care throughout the United States, Canada, Japan, Portugal, Australia, New Zealand, Ireland, the United Kingdom, Taiwan, Switzerland, Germany, South Korea, Finland, Austria, Italy, Puerto Rico and the Netherlands. Local Home Instead Senior Care offices employ more than 65,000 CAREGiversSM worldwide who provide basic support services – assistance with activities of daily living (ADLs), personal care, medication reminders, meal preparation, light housekeeping, errands, incidental transportation and shopping – which enable seniors to live safely and comfortably in their own homes for as long as possible. In addition, CAREGivers are trained in the network's groundbreaking Alzheimer's Disease or Other Dementias CARE: Changing Aging Through Research and EducationSM Program to work with seniors who suffer from these conditions. This world class curriculum also is available free to family caregivers online or through local Home Instead Senior Care offices. At Home Instead Senior Care, it's relationship before task, while continuing to provide superior quality service that enhances the lives of seniors everywhere.
Media representatives are invited to view the Home Instead Senior Care media kit for additional information about the company