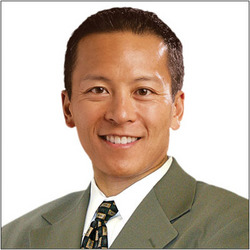 The biggest factor that determines whether a diabetic patient is a good surgical candidate is how well she keeps up with her blood sugar control and diabetes medical management.
Oak Brook, Ill. (PRWEB) March 23, 2010
Diabetes has reached epidemic proportions in the United States. Nearly 13% of American adults age 20 and older have diabetes, but 40% of them have not been diagnosed, according to the National Institutes of Health and the CDC. This has important implications for women and men seeking plastic surgery.
"About one out of every 10 patients who come to see me is diabetic," says Allan Parungao, MD, FACS, a board-certified plastic surgeon in Oak Brook, Illinois, just west of Chicago. "Diabetics face additional risks after surgery, such as poor wound healing and an increased chance of infection."
"Many people have heard that diabetics shouldn't have plastic surgery," says Dr. Parungao, author of A Woman's Guide to Cosmetic Breast Surgery and Body Contouring. "But the biggest factor that determines whether a diabetic patient is a good surgical candidate is how well she keeps up with her blood sugar control and diabetes medical management."
"When a diabetic patient comes in for a consultation, I tell her, 'I need to hear from your endocrinologist or your primary care physician as to whether you've been doing a good job of keeping up with your diabetes,'" says Dr. Parungao.
"Most patients who come in are dedicated to having plastic surgery, and are usually doing a pretty good job of taking care of their diabetes," Dr. Parungao explains. "One phone call or letter later, their primary care physician is assuring me they're doing pretty well."
Other diabetic patients are not good surgical candidates. "One of the first clues that a diabetic patient might not be compliant with their diabetes treatment is if they're seriously overweight or don't have any idea where their blood sugars are normally, on a regular basis," Dr. Parungao explains. "I've had to turn people away."
Diabetic patients need to be as careful in choosing a plastic surgeon as the surgeon needs to be in evaluating them. Recently, 36-year-old Holly, who was diagnosed with Type 1 diabetes at age five, began searching for a plastic surgeon.
"I had consultations with several plastic surgeons," Holly recalls. "I was nervous because I'm diabetic and have more concerns than someone who isn't. One surgeon told me flat out that plastic surgery wasn't possible for me."
"I saw another plastic surgeon for a consultation on a Wednesday and was shocked when he said, 'Oh, just check in on Friday morning.' He didn't mention contacting my primary care physician. He didn't ask about my insulin regimen. He told me, in effect, 'We'll just get you in and out of here.' I didn't like that."
"Then I found a plastic surgeon who said it was possible for me to have surgery, but that we'd need to do certain blood work and I would have to be very careful after surgery to prevent infection," says Holly. "He said I would need to be monitored more closely. That's the surgeon I chose."
"If a plastic surgeon doesn't inquire as to whether or not your diabetes is under control, and at least have some correspondence with your primary care physician, maybe you should look elsewhere," Dr. Parungao advises.
Holly, a mother of three, had a Mommy Makeover--a tummy tuck and liposuction last fall, and a combination breast augmentation and breast lift four weeks ago. She's surprised at how fast she has healed.
"I'm actually shocked, because my surgery wasn't all that long ago," she says. "Of course you can see the incision marks, but they're already starting to fade away. I'm amazed--I don't think there's going to be much scarring at all."
"I'm doing great!" says Holly. "I haven't had a body like this where I could wear a swimsuit since … well, ever! I don't even think I looked like this before I had kids. I don't remember ever feeling so confident about my body, even as a teenager."
"I think having plastic surgery was the best thing I've ever done for myself," Holly adds. "Now I keep thinking to myself, 'Why did I wait so long?'"
For more information on Mommy Makeovers, visit http://www.parungao.com/mommy-makeover.
Allan Parungao, MD, FACS, is a plastic surgeon and author board-certified by the American Board of Plastic Surgery. He has Chicago-area offices in Oak Brook, Naperville and Vernon Hills, Ill. For more information, visit http://www.parungao.com or http://www.faceandbodychicago.com.
###