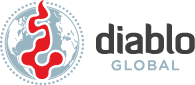 Denver, CO (PRWEB) September 06, 2012
Diablo Media, a leader in performance-based affiliate marketing and technology, announced today their plans for expansion into the global marketplace. Primarily focused in the USA, Diablo Media will launch a global infrastructure of technology and affiliate services that will cover Asia Pacific, Canada, Latin America, and Europe.
"Consumers are becoming more comfortable buying from online retailers based in other countries, which is leading to advertisers increasing their global e-commerce investments. We've made tremendous strides with our technology and network of partners and we're excited to expand our reach into the global marketplace" announced Diablo Media's CEO, Ben Smith.
Diablo Media continues to accommodate advertisers' and publishers' needs by expanding its network and entering new markets.
Diablo Global: http://diabloglobal.com
About Diablo Media
Located in Denver, Colorado and founded in 2006, Diablo Media has become one of the most recognized brands in affiliate marketing with capabilities across multiple online media channels, including mobile, search engine marketing, email, social media and display advertising.
Additional Resources
Company Website http://diablomedia.com
Follow us on Twitter @DiabloMedia