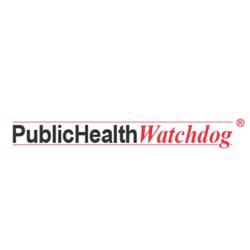 New York, New York (PRWEB) November 14, 2012
Public Health Watchdog, a media outlet created to protect and warn consumers about the dangers of defective products, is warning the public that Fresenius' GranuFlo® and NaturaLyte® dialysis products are associated with potentially deadly complications. According to the U.S. Food and Drug Administration (FDA), dosing errors with these products can contribute to significant risk factors for cardiac arrest. Earlier this year, the New York Times reported that Fresenius Medical Care knew about the risks related to GranuFlo and NaturaLyte, but did not warn the public until the discovery of an internal memo.
In June, the FDA issued a Class I recall of Fresenius Medical Care North America Naturalyte Liquid Acid Concentrate and Naturalyte GranuFlo (powder) Acid Concentrate, warning that "Inappropriate prescription of these products can lead to a high serum bicarbonate level in patients undergoing hemodialysis." GranuFlo and NaturaLyte both contain acetate, which ultimately converts to bicarbonate in the blood; this helps neutralize the acidity of the blood in dialysis patients. However, GranuFlo and NaturaLyte contain higher levels of acetate compared to other competing products, and failing to take this into account can lead to excess bicarbonate or metabolic alkalosis. In their recall notice, the FDA warned that metabolic alkalosis is associated with low blood pressure, hypokalemia (low potassium), hypoxemia (low blood oxygen), hypercapnia (excess carbion dioxide in the blood) and cardiac arrhythmia. These factors can lead to cardiac arrest and death, the agency stated.
According to the New York Times, Fresenius knew that dosing errors related to GranuFlo and NaturaLyte could lead to death and other serious health consequences. In fact, the company sent out an internal memo, dated last November, regarding the issue. The memo not only acknowledged the potential for metabolic alkalosis and cardiac death associated with GranuFlo and NaturaLyte, but also pointed out that 941 patients experienced cardiac arrest in Fresenius clinics in 2010. The memo called the findings "troubling" and advised doctors to adjust the alkalinity of the blood accordingly.
Fresenius did not notify the public, outside consumers or the FDA about the risks associated with GranuFlo and NaturaLyte until prompted by the FDA, who received an anonymous copy of the internal memo. The company did not issue a letter to its consumers until late March, stating that "Recent analyses performed using FMCNA hemodialysis (HD) patient safety data confirms that alkalosis is a significant risk factor associated with cardiopulmonary (CP) arrest in the dialysis unit." The letter did not mention the 941 patients who suffered from cardiac arrests in Fresenius clinics.
About Public Health Watchdog
Public Health Watchdog is a media outlet created to provide consumers with up-to-date information about defective drugs and medical devices that could endanger their health. For more information on Fresenius' GranuFlo® and NaturaLyte® dialysis products, as well as other dangerous drugs and medical devices, please visit Public Health Watchdog today.