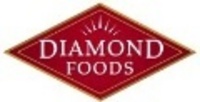 STOCKTON, Calif. (PRWEB) February 6, 2008
Michael J. Mendes, President and CEO, is scheduled to speak to conference attendees at 5:00 P.M. Eastern Time. A live webcast of his presentation will be available to all interested parties at the Company's website http://www.diamondfoods.com under "Investor Relations." An archived replay of the webcast will be available about 1-hour after the conclusion of the live broadcast within the Investor Relations section at "News and Events," followed by "Presentation Archive."
About Diamond
Diamond is a leading branded food company specializing in processing, marketing and distributing culinary nuts and snack products under the Diamond(R) and Emerald(R) brands.
Corporate Web Site: http://www.diamondfoods.com
Consumer Web Sites: http://www.emeraldnuts.com and http://www.diamondnuts.com