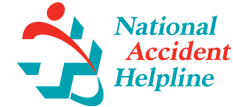 Always be mindful of your own personal safety
(PRWEB UK) 31 May 2012
With a four day weekend of official celebrations to mark 60 years of the Queen's reign, hundreds of thousands of people are expected to attend events such as The Jubilee Concert, The Diamond Jubilee Pageant and one of The Big Lunches between Saturday 2nd and Tuesday 5th June.
On Sunday, people all over the UK are being encouraged to share a Big Jubilee Lunch with neighbours and friends in street parties to bring communities together. In a recent Daily Mail article it was stated that a staggering 10,000 event applications have already been received by local councils, and National Accident Helpline is urging people to have a fun and safe bank holiday.
Beth Powell, Consumer Director at National Accident Helpline, says: "Holding or attending a party to mark the Queen's Diamond Jubilee, whether it be on your street or elsewhere, are great ways to celebrate such a historic event, but health and safety is still paramount.
"Many of us go to events without thinking much about safety issues and no matter how many safety checks are in place, sadly accidents can happen at any time."
Tips from National Accident Helpline (for the full list, read this release in the news section of the National Accident Helpline website)

If you are thinking of holding your own event it's recommended that you contact your local council – details of your local council can be found here.
Never leave a barbecue unattended and ensure that it's kept well away from other objects.
Always ensure there is clear access for emergency services and ensure that tables, chairs and other equipment are not causing an obstruction.
Beth added: "Always be mindful of your own personal safety and the safety of those around you and remember to follow the simple tips above to help make it a day to remember for all the right reasons."
To find out more about the Diamond Jubilee visit http://www.thediamondjubilee.org or if you've suffered an accident that wasn't your fault, contact National Accident Helpline and speak to one of our legally trained advisors.
Ends.
Notes to Editors
About National Accident Helpline:
National Accident Helpline is the biggest and most experienced personal injury claims company in the UK and has been championing consumers' rights and providing access to justice since 1993.