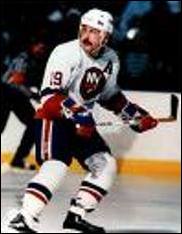 The event is focused on environmental impacts of industry and how we as people can find alternatives to alleviate the negatives and search for positive solutions that are not detrimental to the community and their way of life
New York, NY (PRWEB) April 3, 2007
Diamond Discoveries International Corp. (OTCBB:DMDD) is pleased to announce that, along with lead sponsors Tres-Or Resources Ltd. and the Timiskaming First Nation (TFN), they will be hosting an NHL Alumni hockey event in support of their first annual Environmental Awareness Day on Friday, March 30th, 2007.
"The event is focused on environmental impacts of industry and how we as people can find alternatives to alleviate the negatives and search for positive solutions that are not detrimental to the community and their way of life," said TFN Chief Conrad Polson. Other industry sponsors include Quebec Hydro, frontierAlt Funds Management, Artic Star Diamond Corp., and Saskatchewan Research Council.
The NHL Alumni includes the 7 time Stanley Cup winner and Hockey Hall of fame, Bryan Trottier who is a Board Advisor and a spokesperson for Tres-Or. Participating on the ice with Bryan Trottier are Glenn Anderson, Dan Fawley, Gino Odjick and Gaston Gingras who are playing a game against the Saugeeng 64's. All proceeds raised for this event will go to youth and seniors committees of the TFN.
About Diamond Discoveries International Corp.
Diamond Discoveries International Corp. (OTC BB:DMDD.OB) is a U.S. exploration company with executive offices in New York, NY and Toronto, Ontario. Since inception, the Company has focused on diamond exploration in the province of Quebec through its wholly owned subsidiary Diamond Discoveries (Canada) Inc.
For more information, please visit http://www.diamonddiscoveries.com.
About Tres-Or Resources Ltd.
Tres-Or Resources Ltd. (TSX Venture: TRS) is a Canadian resource exploration company focused on the exploration of diamond and precious/base metal properties in Canada. The properties are located in the traditional mining areas of northeastern Ontario and northwestern Quebec. Tres-Or recently announced the discovery of the largest diamond-bearing kimberlite in Ontario, the Lapointe Kimberlite Pipe. Properties have excellent infrastructure to support exploration and development including roads, power and a qualified workforce. Tres-Or has signed a historic Diamond Exploration Agreement with the Timiskaming First Nation on traditional territorial lands in Ontario and Quebec.
For more information, please visit http://www.tres-or.com.
SAFE HARBOR ACT DISCLAIMER NOTICE
"SAFE HARBOR" STATEMENT UNDER THE PRIVATE SECURITIES LITIGATION REFORM ACT OF 1995: The statements contained in this release which are not historical facts are forward-looking statements that are subject to risks and uncertainties that could cause actual results to differ materially from those set forth in or implied by forward-looking statements. These risks and uncertainties include the Company's entry into new commercial businesses, the risk of obtaining financing, recruiting and retaining qualified personnel, and other risks described in the Company's Securities and Exchange Commission filings. The forward-looking statements in this press release speak only as of the date hereof, and the Company disclaims any obligation to provide updates, revisions or amendments to any forward-looking statement to reflect changes in the Company's expectations or future events.
Contact:
Diamond Discoveries International Corp.
Dominic Spedaliere LL.B.
416-671-6546
# # #