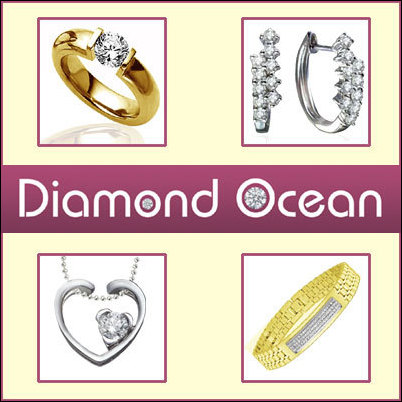 (PRWEB) December 5, 2006
Marquise Gems announces their online diamond jewelry venture, DiamondOcean.com (http://www.diamondocean.com)]. The site is generating a good rapport and revenue among other diamond jewelry websites. The company is wholly based in India with its own manufacturing units from where they retail original and tailor-made diamond jewelry, including engagement rings, which is then shipped worldwide.
Although DiamondOcean.com faces fierce competition from several international retailers, they are rapidly establishing themselves in being unique and innovative. The company maximizes all the benefits of their location by offering its diamond jewelry, including engagement rings, at highly discounted prices. However, low prices do not mean low quality. Their jewelry creations, especially engagement rings, are special pieces anyone would be happy to receive.
They specialize in the customization of Diamonds Jewelry, notably engagement rings. Customers are given several options that result in meeting their budget. The artistry of designs is best seen in their stunning collection of engagement rings, earrings, necklaces, pendants, bracelets, bangles, charms and watches. With every design custom made, they cater to a wider audience.
A quick review of the website on the internet will tell you of its growing success among international audiences. All customers have been quoted as being 'satisfied' with their dealings with the company. With customer confidence constantly rising and sales through the website multiplying, this festive season looks poised to have a new frontrunner in the diamond jewelry segment.
Not wanting to sound too biased, but the company along with other quirks and perks offers a graceful 60-day Money Back Guarantee, a comprehensive five year free repair warranty and a timely free shipping bonus with all their engagement rings and other diamond jewelry.
Contact:
Ramachandra Kumar, BNV
DiamondOcean.com
Marquise Gems Private Limited
407, Arun Chambers,
Tardeo Road,
Mumbai, India - 410210
Toll Free:
USA 1 800 5545808
UK 2080 99 7768
INDIA 18 0022 2232
Website: http://www.DiamondOcean.com
###