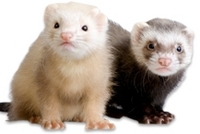 This illuminates our pledge to address the needs of patients and confront the challenges of veterinary medicine head on
Scottsdale, AZ (PRWEB) October 15, 2009
In the intricate world of veterinary medicine exists a persistent need for specialized care and tailored patient services. On Oct. 1, Diamondback Drugs, leaders in the veterinary compounding industry, launched a refurbished Web site. The new site has been renovated into an informative hub to better serve their clients and the animal kingdom at large.
"This illuminates our pledge to address the needs of patients and confront the challenges of veterinary medicine head on," said Michael Blaire, pharmacist in charge at Diamondback Drugs."
According to Blaire, common hindrances in veterinary medicine include the expense and availability of medications, important roadblocks that prevent domestic and exotic animals from receiving the best care. "At Diamondback Drugs, we offer customized treatment and curb the cost issues typically associated with standardized drug dosages."
Rory Albert, who co-founded Diamondback Drugs with Blaire, added that cost and accessibility are just the tip of the iceberg. "Drug administration is an intricate process for animals. Communication barriers prevent the verbal exchange we often take for granted in the human health care field," he said. "In veterinary medicine, dosage forms and flavors must cater to the individual patient or administration will prove unsuccessful."
Diamondback Drugs stocks a large selection of medicines, including discontinued and experimental drugs. They also carry an extensive range of chemicals, bases and flavors for veterinary compounding, developing unique strengths and dosage forms according the needs of each patient.
Blaire said that the revamped site is one of many milestones for Diamondback Drugs. The company clientele consists of a number of prominent zoos and aquariums across the U.S., including the Phoenix Zoo.
Susan Logan, CVT from the Phoenix Zoo, recalled a recent case in which an exotic species of duck had been exhibiting signs of aspergillosis, a fungal respiratory infection common in waterfowl. The duck needed treatment twice a day, but had become increasingly difficult to medicate without restraint.
Logan said that Diamondback Drugs stepped in at a critical point, deriving a concentrated form of the medication that could be injected into a tasty worm, which the duck eagerly gobbled up. "Most veterinary medicines are formulated specifically for cats, dogs and horses. Diamondback is always enthusiastic about doing whatever it takes to solve the unique challenges we face treating animals that range from significantly less than a pound to more than 8,000 pounds."
According to Blaire, Diamondback Drugs is not only intent on pioneering the best compounding methods for veterinary medicine, but also active in the community. Case in point, their sponsorship in the upcoming Animal Welfare League event, which takes place on Nov. 14.
Blaire also stated that unlike most pharmacies, compounding is the primary focus for Diamondback Drugs, which allows them to provide a specialized service. "We take pride in the fact that thousands of animals are still alive and well because they were able to get customized therapy."
About Diamondback Drugs
Established in 2001, Diamondback Drugs is a leading nationwide veterinary compounding pharmacy that provides customized services for veterinarians, pet owners and animal care professionals. Meeting the health care needs of domestic and exotic animals, Diamondback Drugs houses a dedicated team of veterinary pharmacists and technicians who have mastered rigorous training in prescription compounding. Operating nationwide, with offices in Scottsdale, Arizona, Diamondback Drugs stocks the widest range of medications, bases and flavors and maintains longstanding client relationships with a number of reputable veterinarians, zoos and aquariums.
For more information about Diamondback Drugs, contact Albert or Blaire at 866-578-4420 or visit the Web site: http://www.diamondbackdrugs.com/.
###