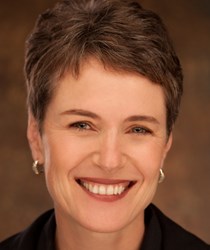 Wonderfully engaging, perceptive, and wise. -- William L Ury, coauthor of Getting to Yes
Salt Lake City, Utah (PRWEB) January 09, 2014
Author Diane Musho Hamilton has thought and written about, taught, and practiced conflict resolution for twenty years. As a professional mediator, and the first Director of the Office of Alternative Dispute Resolution for the Utah Judiciary, she is well known throughout Utah and nationally for working creatively with conflict and facilitating difficult conversations on race, gender, and power. In her first book, Everything Is Workable: A Zen Approach to Conflict Resolution, Diane distills years of experience into a skill set for engaging and resolving conflict with wisdom and compassion.
Diane, who is a long-time practitioner of meditation, and a Zen priest says, "In spite of practicing meditation, mindfulness, or other spiritual disciplines, most people regularly experience conflict in their lives - and have to deal with it."
She suggests that for real success in relationships, everyone needs to develop conflict resolution skills and cultivate social intelligence through practice and awareness.
Diane will appear at Golden Braid Books,151 South 500 East, ‪Salt Lake City, Utah for a reading from Everything Is Workable on January 11, 2014 at 7:00 pm.
Everything Is Workable: A Zen Approach to Conflict Resolution (Shambhala Publications) is an exploration of conflict resolution as an evolving life and spiritual practice.
Diane Musho Hamilton is the Executive Director of Two Arrows Zen, a center for Zen study and practice in Salt Lake City and Torrey, Utah. Diane Hamilton and Associates offers mediation services, facilitation training and individual coaching. Diane leads telecourses, seminars and retreats in Salt Lake City and around the world, helping individuals and groups to develop skills for mature, dynamic, and creative relationships in the workplace, at home, and in communities.