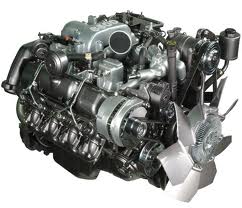 These motors are housed in a solely owned warehouse and are not drop shipped from other retailers.
Houston, TX (PRWEB) January 24, 2013
The creation of the diesel motor has helped the commercial industry as well as the consumer industry. Both heavy-duty trucks, vans and some passenger cars make use of diesels from different automakers around the world. The Got Engines company is now discounting its diesel engines for sale online and offline.
This reduction of the MSRP price is one effort now underway to provide a low cost resource online for buyers. Updates to the company inventory have helped to ensure these reductions are possible.
The operation of gasoline engines is different than diesels. The combustion inside a gas engine is what helps to provide power. It is the compression inside of a diesel unit that provides the horsepower and torque that is relied upon by many vehicle owners.
The Ford Powerstroke, GM DMAX, Isuzu editions and Cummins B variants are now included in the reduced pricing that is now offered online by GotEngines.com. These motors are housed in a solely owned warehouse and are not drop shipped from other retailers.
The warranties can often vary through online and offline sellers of gasoline and diesel motors. The types of distributors or owners selling to retailers can often affect the quality of a unit that is purchased. Since sales in the preowned industry are typically without warranties, buyers have levels of risk that are undertaken when making a purchase. The Got Engines company now supplies 3-year warranties for most of its in stock editions. This coverage period is designed to provide immediate protection for the parts that could fail during ownership.
The price reductions, warranty programs and other customer incentives added by this company have helped it to increase its annual sales. By adding more vehicle makes and models, this company has now built one of the most respected inventories offered in the preowned industry. One of the latest additions is the PowerTech series by the Jeep brand.
The inclusions of the 3.7 and 4.7 sizes is one additional way this company is providing more customer value. The new announcement for this change can be found here online http://www.mysanantonio.com/business/press-releases/article/Used-Jeep-Engines-for-Sale-Now-Added-Online-at-4197397.php.
About Got Engines
The Got Engines company is a respected seller of used automotive engines in gasoline and now diesel editions. The measures undertaken by this company since its opening online in 2007 have been for the betterment of consumer-retailer relationships. By providing discounts and other special deals, more automobile owners and installation companies have been able to benefit. The Got Engines company gives 3-year warranty protection with each sale that is made from the company website or offline. From the generation of online quotes to the elimination of shipping fees, this company is continuing to offer solutions rarely found from sellers of engines.