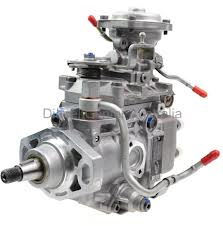 These pumps have been acquired in preowned condition and these are now available for installation into import or domestic trucks and vans.
Sandusky, Ohio (PRWEB) June 09, 2013
Diesel engine vehicles use different fuels and components unlike gasoline additions. Locating replacement diesel parts can be a challenge for mechanics as well as owners of vehicles. The http://www.autoprosusa.com company now supplies a growing range of parts built specifically for diesels. This company is now providing new warranty protection for its diesel fuel pump inventory online.
These pumps have been acquired in preowned condition and these are now available for installation into import or domestic trucks and vans. The warranty protection now supplied includes up to two years of protection after installation occurs.
The manufacturing of auto parts and other essential components now takes place between automakers and third party companies worldwide. The OEM units that are placed into modern vehicles can be supplied by more than one company when installed inside new vehicles. Shortages for some types of internal parts like fuel pumps can be common due to dealer distribution or country of manufacturing.
The Auto Pros company has built up the inventory listed online for its fuel system parts in 2013 to offer a better range of replacement components to the public. Because this company sells direct to the public, the negotiated pricing found on the website helps offer alternatives to auction sellers or other secondary retailers.
The AutoProsUSA.com company website now makes researching parts easier due to the search system installed this year. A new parts finder system is now the main tool used on the company website to assist buyers with locating parts for vehicles produced between 1980 and 2013. This range of available parts now uses the year and make as simple criteria to ensure a match is found in this new system.
To make research faster, prices can now be extracted from this quote system. These prices include accurate quotes from the entire range of suppliers able to fulfill a parts order online. This search and quote database supplies one alternative to speaking with a company representative by telephone.
The parts suppliers now working closely with this company help to make the pricing more affordable for all parts located in stock. Multiple companies have been added this year to help expand the available inventory and to expand shipments to specific parts of the United States without local resources to find gasoline or diesel engine parts. The news announcement published online at http://www.prweb.com/releases/junkyards-in-chicago/chicago-area-junkyards/prweb10701797.htm provided details for the new distribution in the Midwest. Since the publishing of this release, the states of Texas and Ohio have been included to assist more buyers with finding preowned parts for reduced prices online.
About AutoProsUSA.com
The AutoProsUSA.com company built its auto parts database online for direct consumer access. This company is supplied by top companies in the secondary parts market that are able to find vintage and new parts for reduced costs. The low pricing maintained by this company is due to direct negotiations with suppliers and distributors inside the United States. The AutoProsUSA.com company ensures that all customers placing orders for preowned parts receive basic levels of warranty protection as well as expedited part shipments. This company complete multiple updates each day to its inventory listed online to ensure accurate pricing.