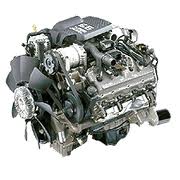 The updates to the company system are now made daily to ensure system accuracy.
St. Louis, Missouri (PRWEB) May 07, 2013
Diesel engine production is one component of automotive manufacturing that many companies have added to please vehicle buyers. The types of diesels now produced are used inside cars, trucks and SUVS. The http://www.gotdieselengines.com company is a leading seller of preowned engines and has now reduced the price of its complete diesel truck engines inventory online. These motors are now provided at a lower price to all buyers. These discounts apply to the Ford, GM, Chrysler and Cummins inventory currently sold online.
The domestic development of diesel engine technology has helped many brands to prosper for automakers. The Ford F-Series, Chevrolet trucks, Chrysler trucks and SUVs have benefited from placement of modern diesel engines.
The types of motors that are now produced by automakers are able to offer increased horsepower and torque due to development of better technologies. The truck motors that are now discounted for sale online are designed to provide the resources that engine buyers cannot find using local distributors or other retailers in the parts industry.
The recent website update made at the Got Diesel Engines Co. has expanded the search options for buyers online. The entire company inventory remains searchable through this new system. New search criteria for year, engine type and automakers can be used by buyers when performing research for pricing and availability online. The use of this new search system is offering a faster way for buyers to obtain important information before purchasing the company inventory. The updates to the company system are now made daily to ensure system accuracy.
The shipment policies created by this company are now allowing more customers to receive ordered engines faster. The new policies have arranged for all submitted orders to be processed on the same day by company specialists. This order processing is one extra way that is now in place to ensure faster customer deliveries. The entire engine inventory that is in stock is eligible for the new engine shipments. These measures are helping more buyers locate a better resource to purchase diesel engines online and offline.
About GotDieselEngines.com
The GotDieselEngines.com company updates the inventory carried in its warehouse daily to provide better selections to buyers in North America. The company pricing is kept at the lowest levels possible to ensure affordable engine purchases can be made by buyers using the company resource. The warranty inclusions that are now offered with each engine purchase are designed to extend the protection after an installation is made. The GotDieselEngines.com company has redesigned its company website to make it easier for buyers to search the company inventory and locate up to date pricing for new and classic diesels for import and domestic vehicles.