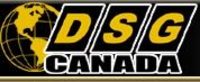 This condition does not reflect a poor quality diesel fuel, but is merely a phenomenon which occurs as a result of advances made in the reduction of diesel engine exhaust emissions
Saskatoon, Saskatchewan (PRWEB) April 2, 2009
DSG Canada ("DSG") has announced its discovery, and the subsequent development of a solution for a major cause of poor diesel fuel economy. The finding relates specifically to a condition that occurs when Ultra Low Sulphur Diesel Fuel (ULSD) is used in engines with new high pressure fuel systems. ULSD is legally mandated to reduce emissions, and high pressure fuel systems are used in most modern diesel engines that comply with EPA Tier 2 and Tier 3 emissions regulations. "This finding is truly significant, and we are pleased to be first to market with a solution which will measurably improve diesel fuel performance," said Percy Hoff, CEO of DSG Canada.
A condition known as asphaltene fouling occurs in circumstances where peak injection pressures reach 40,000 psi, and temperatures in the system reach the vicinity 160-200 degrees Celsius. "This condition does not reflect a poor quality diesel fuel, but is merely a phenomenon which occurs as a result of advances made in the reduction of diesel engine exhaust emissions," said Hoff.
Mr. Hoff noted that asphaltene fouling creates a black substance which gradually degrades diesel fuel filters. As fuel filters become degraded, the operator will require more throttle to maintain power levels, which in turn results in reduced fuel economy. Asphaltene fouling also occurs within the injection system, which leads to a degradation of fuel system performance and consequently reduced fuel economy.
DSG Canada has developed a new formula for Diesel Fuel Enhancement chemicals which is designed specifically to address the asphaltene fouling problem. By eliminating the fouling process, operators of diesel-powered equipment are able to save money both on extended fuel filter life, as well as substantially improved fuel economy. Tests at DSG indicate advantageous ROI figures which make the use of the product extremely beneficial.
When asked to further comment on the impact of this new formulation Mr. Hoff stated: "'We think this will have a significant positive influence on both immediate diesel fuel performance, as well as adding longevity to the engine itself." DSG Canada offers the following products and services to the global diesel marketplace:
1. Diesel Service and Repair;
2. Diesel Parts and Performance Parts;
3. Diesel Fuel Additives, and;
4. Diesel Engines and Generator Sales
About DSG Canada
DSG, established in 1983 is a Saskatoon, Saskatchewan based company that specializes in innovative solutions for the diesel-powered industry. It has recently become an industry leader in the field of specialty fuel enhancement products. For more information call DSG Canada at 1-800-667-6879, visit our website at http://www.dieselservices.com, or email sales(at)dieselservices(dot)com
Media Contact
N2growth, Mike Myatt
800-944-GoN2 (4662)
###