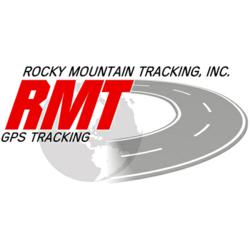 Not only can I reroute trucks, cut idle time, and eliminate lengthy routes, but I can also keep a close watch on drivers
Fort Collins, Colorado (PRWEB) April 27, 2011
Rising fuel costs have some transportation companies nervous. Others are secure in the knowledge that Rocky Mountain Tracking's GPS fleet tracking devices can effectively keep fuel costs down.
Many companies put faith in the reliability of drivers. Yet, thousands of fuel dollars go up in emissions daily. Recently, a Con Edison (a New York service company) spokesperson told press that company drivers don't require constant monitoring, since these drivers are "…extremely responsible."
This statement came after numerous citizens complained about the carelessness of Con Edison drivers who allowed trucks to idle while eating lunch, napping, and conducting other activities. Assuming that drivers won't allow a truck to idle is a costly mistake.
A fleet of 200 trucks can burn up to $900 worth of fuel per hour spent idling.
Marcel Fauteux is the owner of Groupe Mapp International. Groupe Mapp transports dry and refrigerated goods across the U.S. and Canadian border. For more than five years, Groupe Mapp trucks have been equipped with GPS tracking systems.
Fauteux has found that his costs have "…dramatically decreased thanks to GPS tracking technology. Not only can I reroute trucks, cut idle time, and eliminate lengthy routes, but I can also keep a close watch on drivers."
Unlike Con Edison, Groupe Mapp stays afloat by ensuring that fuel is wisely spent.
GPS tracking is also effective when it comes to smaller fleets. Ashland Towing, a towing company located in Ashland, Virginia, has saved thousands of dollars monthly by equipping all trucks with Rocky Mountain Tracking GPS tracking devices. Ashland Towing President, Harry Field, recently stated that GPS also allows him to keep "…speed down…" while also keeping Ashland Towing's profits up.
At more than $4 per gallon of gasoline and $5 per gallon of diesel in some states, keeping fuel costs to a minimum is essential. Fluctuating fuel costs is an old problem, Rocky Mountain Tracking's GPS Fleet tracking technology is the new solution.
As a trusted name within the GPS tracking industry, RMT has sold more than 50,000 GPS tracking devices to companies with fleets of all sizes. They have over 1700 GPS Installers in the United States. To find out about the fleet tracking products, and how you can save thousands monthly, visit http:http://www.rmtracking.com.
###