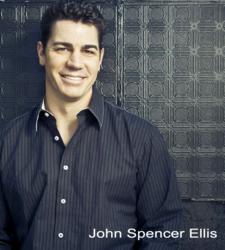 A safe, effective and affordable dieting solution.
Rancho Santa Margarita, CA (PRWEB) May 25, 2012
Just in time for summer, swim suits and shorts, a brand-new diet, detox and weight loss website at http://diet-weight-loss-center.info/ provides the latest plans for losing weight at home. Developed by celebrity fitness pro John Spencer Ellis, who offered his expertise on Bravo's The Real Housewives of Orange County, the proven diet and weight loss programs include both a nine-day and 30-day detox option.
The average weight loss in the nine-day detox and cleansing diet program is seven pounds; this program includes premium nutrients through high-quality Isagenix supplements to spur fat loss. In addition, the 30-day program is designed for men and women interested in losing more weight over a longer period of time – the nine-day program can also be incorporated into the 30-day plan.
"This system provides a groundbreaking path to better health and weight loss as it helps the body gently get rid of potentially harmful impurities and replace them with essential vitamins," said Ellis, founder of John Spencer Ellis Enterprises, a personal development and fitness solutions company. "These two natural weight loss programs are simple to use and incredibly effective."
In addition to consistent weight loss over time, other benefits of the diet and detox programs include increased energy, reduced cravings for unhealthy food, improved muscle tone and balanced digestion.
"For more than 20 years, I have enjoyed helping people lose weight, get fit and enjoy better health, so that they can both look and feel younger," Ellis added. "I know what truly works for weight loss and what doesn't – and these two programs really do get results."
In addition, Ellis is the co-author of the recent Amazon #1 bestseller, "The Wellness Code," which offers advice from top professionals on the latest tips for improved health and wellness.
(more)
About John Spencer Ellis Enterprises and the Diet and Weight Loss Programs website
John Spencer Ellis Enterprises is a solutions provider for fitness and coaching professionals around the world, providing education, turn-key business programs, coaching and resources for new and advanced fitness and coaching professionals. For more information about John Spencer Ellis Enterprises or for more information on diet, detox and weight loss programs, please visit http://diet-weight-loss-center.info/