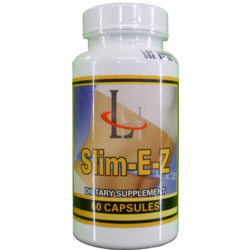 It beats spending tens of thousands of dollars on infomercials. We'd rather put that cash back into our Marketing Associates hands
Tampa Bay, FL (PRWEB) February 07, 2012
Customers. They are the lifeblood of any business. But in the Direct Selling Industry, customers fill several vital roles. Direct selling relies heavily on relationship marketing, introducing products to to friends and family members. If the prices are fair and the products are good, Marketing Associates find acquiring new customers is easier. If prospective customers have already heard of the the products, or better yet - even used the the products, the sales cycle becomes much less complicated. And more customers means more products and less worry about Federal regulators.
"When one of our reselling Marketing Associates can point to our brand name on highly credible web sites such as Amazon.Com, it's pretty hard to question our credibility." Says LHN Chief Operating Officer Russell Bly. "But when a customer has been using our products, experiencing our quality first-hand, and been delighted with our customer service, those customers tend to spread the word. Happy customers lead to happy Marketing Associates. In fact, many times those same customers also become Marketing Associates themselves. What's more, the Federal Trade Commission wants to see that products from a direct-selling company actually have value in the marketplace. A large and happy customer base keeps us in the good graces of the FTC." Said Bly.
"We love selling on Amazon. Many of our products, such as our Beau Visage Non-Surgical Face Lift Mask System sell routinely to both men and women at full retail. Yet when we offer a substantial discount on a product such as our Slim-EZ Weight Loss Supplement, we can actually acquire many new customers with a zero net cost. It beats spending tens of thousands of dollars on infomercials. We'd rather put that cash back into our Marketing Associates hands, while building brand awareness" Added LHN Chief Financial Officer Tracy Grevert.
With one of the top New Year's Resolutions being weight loss, LHN's Slim-EZ promotion seems poised to find widespread interest. Visit Amazon.Com or follow the company on Twitter @GoLHN to learn more about the new weight loss capsule promotion.
About Liberty Health Network , LLC.
Liberty Health Network is one of the nation's leading Direct and Internet Marketing companies with a state-of-the-art Global Distribution facility in Tampa Bay, Fl. For 12 Years, the Liberty Health Network name has been synonymous with high quality Mortechem-Free Nutritional Supplements, Anti Aging Skin Care, and Internet Web Applications. The statements made on this website have not been evaluated by the Food & Drug Administration. These products are not intended to diagnose, prevent, treat, or cure any disease.
Businesses or Individuals interested in distributing Liberty Products or requiring more information on this topic should contact Chief Operating Officer Russell Bly at (813) 774-8191 or e-mail at office(at)libertyhealthbiz(dot)com.
###