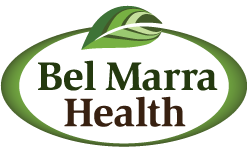 Mediterranean Diet Leads To Longer Life.
Toronto, ON (PRWEB) April 24, 2013
Bel Marra Health, who offers high-quality, specially formulated vitamins and nutritional supplements, reports on a new study suggesting that the Mediterranean diet is the best diet for optimal adult health.
As Bel Marra Health reports in its article (http://www.belmarrahealth.com/uncategorized/new-research-shows-that-this-diet-is-the-ideal-choice-for-optimal-adult-health/), the Mediterranean diet is not a new one, yet it is now being recommended to adults looking to reduce their risk of heart attacks, strokes, and all heart-disease related illnesses.
According to a study published in the New England Journal of Medicine, approximately 30 percent of all heart attacks, strokes and heart disease-related deaths can be prevented by simply adhering to the Mediterranean diet. The key characteristics of the Mediterranean diet include a high intake of fruits, vegetables, legumes, nuts, whole grains and olive oil, a moderate intake of wine, dairy and poultry, and a low intake of red meat, sweet beverages, pastries and creams.
Recently, lead researcher Marta Guasch-Ferré and her 11 associates conducted a 5 year study which analyzed the link between the Mediterranean diet and the risk of hyperuricemia in older adults. Hyperuricemia is a condition that involves an excessive amount of uric acid in the blood. The presence of hyperuricemia is an indicator of poor health, and it is associated with a variety of adult health problems, such as metabolic syndrome (pre-diabetes), type 2 diabetes mellitus, hypertension, chronic kidney disease, gout, cardiovascular disorders and increased risk of death. The study, which was published in the Journals of Gerontology Series A: Biological Sciences and Medical Sciences, was conducted on 7,445 participants between the ages of 55 to 80.
The study revealed that the closer the participants adhered to the Mediterranean diet, the lower their risk of hyperuricemia. Also, consuming the diet helped to reverse hyperuricemia in patients who were previously diagnosed with it, and the low consumption of red meat (less than one serving per day) that is associated with the Mediterranean diet reduced the risk of hyperuricemia by 23 percent. Subjects on the diet who also consumed sofrito sauce and legumes further reduced their risk for hyperuricemia. The researchers believe the anti-inflammatory and antioxidant properties of the diet are responsible for its ability to prevent and reverse hyperuricemia, as well as lowering the risks for other adult health problems associated with the condition.
Experts continue to tout the benefits of the Mediterranean diet, and dub it as one of the healthiest diets for adult health. The diet is low in saturated fat and is loaded with micronutrients, vitamins, minerals, fiber, omega-3s and antioxidants. These factors help to greatly reduce risks for the most prevalent age-related diseases, including cancer, heart disease, arthritis, osteoporosis, Alzheimer's disease and diabetes. A study conducted on over 74,000 Europeans aged 60 and over found that a close adherence to the Mediterranean diet increases the overall life expectancy of elderly adults, and can reduce mortality risk by 14 percent.
Experts at Bel Marra Health urge that users must still keep in mind that we all have different metabolic systems and nutritional requirements. However, the Mediterranean diet's healthy attributes far surpass the Standard American Diet (SAD), and the key characteristics of the Mediterranean diet undeniably contribute to a better, healthier lifestyle.
(SOURCE: British Medical Journal. "Mediterranean Diet Leads To Longer Life." Web. 23 Apr. 2013.)
Bel Marra Health is the maker of "Clinical Ageless Complex," a high-quality nutritional supplement designed to fight premature signs of aging, support energy levels, and to protect against inflammation and free radical damage. All ingredients are backed with scientific evidence. Every product is tested for safety, quality, and purity at every stage of the manufacturing process. Furthermore, Bel Marra Health products are produced only in Health Canada approved facilities, going the extra mile to ensure that our health-conscious customers are getting top quality products. For more information on Bel Marra Health visit http://www.belmarrahealth.com or call 1-866-531-0466.