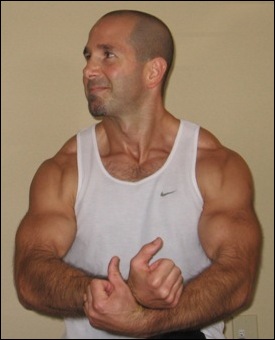 It's a fundamental law of the universe. We were not given life to sit on our rear ends, eat twice as many calories as we need and then fix everything with a cactus plant.
Ponte Vedra Beach, FL (PRWEB) October 18, 2006
Weight loss product marketers pushing hoodia gordonii can thank the major media outlets for the massive amounts of money they are sucking in from the unsuspecting and naively hopeful public. In November of 2004 CBS News featured a story on 60 minutes about the hoodia gordonii plant and the possibility of it being the cure for obesity. This news piece and several others are being deceptively incorporated into the marketing schemes of various hoodia products.
"I watched the hoodia segment that 60 minutes did back in 2004 and I'm sitting there shaking my head, knowing that this might be the foundation of the biggest diet pill hoax in history. I watched it with all of my guards up, but boy was it convincing if you weren't thinking below the surface. It sparked something big because hoodia is one of the most searched diet and weight loss terms on the internet. The number of websites hawking it and the number of hoodia products out there are endless. But, the country is still getting fatter. Fitness will never be a pill that you swallow, its directy related to how you choose to live in this world" states Exercise Physiologist, Joey Atlas.
Hoodia gordonii is a cactus plant in the aloe family. It grows naturally in the Kalahari Desert of Southern Africa. It is claimed that the Kalahari tribesmen would bring the hoodia cactus on long trips through the desert to suppress their appetite in order to get by with very little food and water. Pharmaceutical giant, Pfizer, once held the exclusive rights to develop the hoodia plant into a weight loss product but dropped the project at some point for unspecified reasons.
Unilever, producer of Slimfast diet products, currently holds the rights to hoodia through an agreement with UK based Phytopharm. Industry news indicates Unilever plans to roll out a new Slimfast weight loss product line which includes hoodia.
"The Story of the Kalahari Bushmen and hoodia is what will make Unilever a lot of money, not the weight loss results of people who buy hoodia products. Fitness and smart nutrition will never come in a bottle. Unfortunately there are a bunch of loopholes that allow the public to be fooled." states Atlas. "It's a fundamental law of the universe. We were not given life to sit on our rear ends, eat twice as many calories as we need and then fix everything with a cactus plant."
Joey Atlas, M.S. - Exercise Physiology, is a fitness consumer advocate, professional trainer and fitness writer. He is the creator of the Home, Office and Travel Fitness DVD series, which is distributed in over 60 countries. Joey publishes the free fitness e-newsletter, 'Secrets of a Trainer'. Your readers can sign up for their free subscription at JoeyAtlas.com
Joey Atlas Fitness Resources provides fitness consulting services and products to individuals, families and companies all over the world.
To arrange an interview with Joey Atlas regarding hoodia, or any other fitness related topic, contact him directly at 904-891-6336 or visit the 'Media Room' at his website. Joey is available on short notice and after hours.
Joey Atlas Fitness Resources
2 S Roscoe Blvd, Suite 2 A
Ponte Vedra Beach, FL 320282
904-891-6336
###