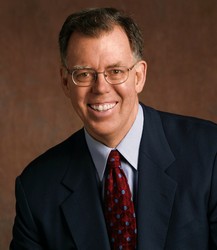 America Live with Megyn Kelly
New York (PRWEB) March 1, 2011
Dr. Barry Sears, author of the New York Times #1 best-seller The Zone and creator of the Zone Diet, told Fox TV news that childhood obesity is rising sharply due to an overabundance of omega-6 fatty acids in the U.S. diet caused by the proliferation of cheap processed foods and vegetable oils. He recommended steps parents can take to help children trim down by eating more healthily.
Appearing on Fox TV's America Live with Megyn Kelly, Dr. Sears was asked to comment about a study by American University, Cornell University and the University of Chicago that concluded children of working moms gain more weight. The study, published by the journal of Child Development, was based on 900 reviews of third, fifth and sixth-graders in 10 cities.
"It is common sense, if you have a working mother or two working parents in the household, it means there is less time to prepare meals. The obesity increase among children is not due to them being less active than in generations past, but due to the increase in the amounts of processed foods they eat," Dr. Sears said.
The Fox TV news interview of Dr. Sears on "America Live with Megyn Kelly" about childhood obesity is online at http://www.tinyurl.com/4bwyxzz.
"What's happening is quite insidious. The processed foods we eat more and more in America are primarily comprised of two ingredients, one is inexpensive refined carbohydrates, and the other is cheap vegetable oils. When these two combine, they form toxic fat that turns on ancient genes that make us fat and keep us fat," Dr. Sears added.
His most recent book, "Toxic Fat," identified this major problem in the American diet.
"Childhood obesity has risen some 300 percent in the U.S. during the past three decades due largely to recent changes in the American diet induced by governmental agricultural policies, which started in the 1970s and resulted in the corn and soy-based food supply here in America and now being exported around the world, as obesity is on the rise internationally," he said.
Dr. Sears has created new anti-inflammatory foods based on the Zone Diet to help people eat properly. Products offered at ZoneDiet.com are a result of a new food technology that allows the production of once "forbidden" foods that normally cause people to gain weight, such as breads, pasta and desserts. These new Zone foods have been developed to his Zone Diet specifications of one gram of fat for every two grams of protein and three grams of carbohydrate to control appetite thereby decreasing eating between meals.
A scientist and diet expert, Dr. Sears also advises parents to give children daily generous servings of colorful fruits and vegetables and a palm-sized portion of protein, such as chicken or salmon. The Zone Diet creator also recommends supplementation with highly purified, pharmaceutical-grade fish oil.
Information about Dr. Sears, Zone Foods and other products of Zone Labs, which is based in Marblehead, Massachusetts, is online at http://www.ZoneDiet.com. Dr. Sears, a scientist and expert on obesity, is a leading authority in anti-inflammatory nutrition. He is the creator of the anti-inflammatory Zone Diet as well as the author of 12 books, including the New York Times #1 best seller "The Zone." His books have sold more than five million copies and have been translated into 22 languages. Media contact is Brian Dobson at DobsonPR.com or bd (at) dobsonpr (dot) com.
###