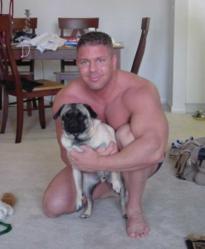 DietRecommendations.com will be a place to get honest reviews in a crowded industry. We plan on featuring reviews of BioTrust products first.
Barrington, RI (PRWEB) September 13, 2012
Finally there is a website you can turn to when looking for honest reviews and information on health supplements and diets. DietRecommendations.com was launched earlier this week by fitness blogger and former personal trainer Rick Porter.
Over the last 3 years Rick has been known for his work with some of the top fitness trainers in the world helping them with their website traffic and Youtube marketing efforts. Rick has worked with famous fitness trainers such as John Romaniello, Jason Ferrugia, Shawna Kaminski, Bedros Keuilian, Craig Ballantyne from Turbulence Training, and Mike Whitfield from the boot camp workouts website bootcampexercises.net which was initially launched by Rick back in December of 2009.
The first products currently under evaluation include BioTrust LeptiBurn, BioTrust IC-5, and ProGrade's krill oil. Initially the first products chosen were the ones that Rick is using for his own fitness transformation to get back into peak condition at the age of 41. He admits it is harder to get back into the condition he was when younger, but DietRecommendations.com is going to be not only a place that reviews quality products, it will also be a source of the most cutting edge weight loss and diet information as he collaborates with the worlds top trainers allowing them to guest post on the website.
The website is launching the first reviews this week. More information supplements and diet can be found at the official website DietRecommendations.com.