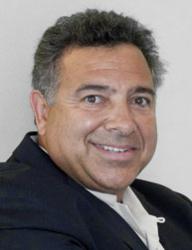 We teach our clients methods that lead them to increase profitability...
Columbus, OH (PRWEB) October 14, 2011
With the arrival of fall, the U.S. retail pet industry looks toward the holiday shopping season and ways to fetch higher sales. Over 62 percent of all U.S. households own a pet and despite the economic downturn, owners continue to spend discretionary dollars on their pets particularly during the holidays.
"Many pets owners treat their pets as members of their families. The humanization of pets is a trend that has taken hold and is not only here to stay but leads to more innovative products and services for pets and continued growth opportunities for pet retailers," said Frank Difatta.
Difatta, president of Difatta International Inc., business consultants to the pet industry recently launched his new venture to boost individual pet retail stores sales and help them compete against the mega box stores.
Reading and reacting to the trends is key. In recent years, the industry saw a change in pet food, which accounts for over 58 percent of the pet retailer industry, as owners began to provide a healthy, all natural and organic food for their pets.
"A few years ago all natural organic food wasn't big on the market, but now pet owners seek the premium pet food products," added Difatta.
Difatta believes today's responsible pet owners prefer an easy one-stop shop experience and have driven the demand for additional pet services offered by retailers.
"Pet retailers need to jump on the band wagon and add grooming, training, day care, and even grief counseling for pets to help meet the growing interest of their customers which also helps them grow and prosper," said Difatta.
Growth in the pet retail industry is expected to continue to rise over the next five years leading to new opportunities for the more than 15,000 U.S. pet retailers to find a niche and gain increased share of the $50.4 billion industry. Difatta International's team of industry experts offer a collective 75 years of expertise in all aspects of the retail pet industry including store design, location, building and remodeling, merchandise selection, stocking and sales, marketing, advertising, training, operating systems and more.
Frank Difatta brings more than 30 years of expertise in the global pet industry, formally served as the president of a fortune 100 pet retail franchise where he successfully led teams to develop and grow over 160 retail stores in the U.S. and over 50 stores internationally.
Frank Difatta and his team of consultants assist independent pet retail store operators to compete with larger single stores, multi-location outlets and mega pet retailers. They also work with single store operations to determine growth through expansion of en existing facility or new location. Difatta International provides business evaluations and services that identify the right add-on products, services and explore additional opportunities that fit each retailers needs. Working closely with clients to develop clear, specific objectives the Difatta International team tailors a plan and key programs to increase the bottom line.
"We teach our clients methods that lead them to increase profitability by paying close attention to their current retail operation and working with them to develop needed skills, attract the right talent and select the best products to increase their bottom line," added Difatta.
Difatta International offers solutions that will help pet retailers analyze its current operation, teach how to showcase its products and services through layout and store design, offer strategic product selection, engage and train staff to focus on knowledge and customer service and provide counsel and evaluations on new locations or expansion of store or add-on complementary services and more. For more information, please contact 855-DIFATTA or visit http://www.difattainternational.com
###