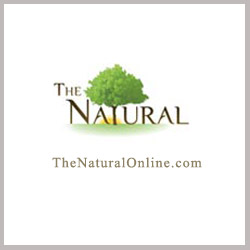 Dr. Lamm will reinforce our belief to offer consumers expert nutritional advice on living a life of optimal health
Long Island, NY (PRWEB) April 26, 2012
The Natural, a leading e-retailer and direct marketer of health and wellness products, launched a new content initiative via partnering with Dr. Lamm and Enzymedica. The Natural's website, TheNaturalOnline.com, currently hosts blogs written by industry experts in health and natural products. The Natural has designs for better engaging customers with more original content, advice and celebrity experts.
Steven Lamm, M.D. is a practicing internist and faculty member at NYU Medical Center. Known by millions as the house doctor for The View on ABC-TV, Dr. Lamm regularly offers his analyses and commentary on a wide variety of health conditions. In his latest book, "No Guts, No Glory", Dr. Lamm says that true wellness starts with the gut. He proposes that the gut is the source of many seemingly unrelated physical and mental disorders that afflict millions of Americans- such as asthma, kidney stones, even cancer. For the 90 million people who suffer from gastrointestinal problems each year, Dr. Lamm proposes a three-step plan he calls "The Gut Solution" that works in tandem with all body organs. At TheNaturalonline.com you can find Dr. Lamm's infographic on food allergies and food intolerances called "Tummy Troubles", in The Natural Blog at http://www.thenaturalonline.com/blog/tummy_troubles.
As a treatment for food intolerances, poor digestion, gas, bloating and constipation, Dr. Lamm recommends supplementing the diet with Enzymedica brand digestive enzymes and probiotics. "Enzymes are biologically active proteins that are critical to every biochemical reaction in the body and necessary for good health. In my practice, some of the most common complaints relate to digestion, bloating and gas. I've found that by changing how we eat and using supplements such as probiotics and digestive enzymes we can improve the entire digestive process which is critical for health maintenance." TheNaturalonline.com proudly carries the entire Enzymedica product line. Enzymedica Digest Gold is "the most potent, most effective digestive enzyme in today's market", says Michelle Iannolo, Clinical Nutritionist at TheNaturalonline.com. "It's the enzyme I most often recommend to my clients so I wasn't surprised to hear that Dr. Lamm too is recommending the Enzymedica product line. Our partnership with Dr. Lamm will reinforce our belief to offer consumers expert nutritional advice on living a life of optimal health and, in doing so, providing them with products of outstanding quality, like Enzymedica." The digestion support products Digest and Digest Gold are the two top-selling digestive enzymes on the US market, according to SPINS, a market research and consulting firm for the Natural Products Industry.
About The Natural
The Natural, http://www.TheNaturalOnline.com, is a leading online retailer and direct marketer with a wide selection of natural health and wellness products, including dietary supplements such as natural vitamins, minerals, herbs and botanicals, as well as cosmetics, organic body and personal care products, health foods, and pet products. The company has on staff nutritionists to assist customers and expand user content. The Natural sells these products directly to consumers through its website, striving to offer its customers the broadest selection of natural healthy living products, while providing superior customer service and timely and accurate delivery.