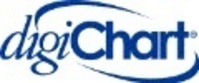 digiChart's mission is to help our OB-GYN physician customers provide a higher quality of care to women
NASHVILLE, Tenn. (PRWEB) February 26, 2008
digiChart, Inc. improves women's healthcare and OB-GYN practices through unmatched, specialty-specific technology solutions. OB-GYN physician practices utilize digiChart's Electronic Medical Record and Practice Management System to make their clinical, financial and administrative operations more efficient. Built on Microsoft .NET, Windows Server 2003 and SQL Server 2005 Enterprise edition, the company's Internet-based EMR serves as a full obstetrical and gynecological patient record.
"digiChart's mission is to help our OB-GYN physician customers provide a higher quality of care to women," said Dr. G. William Bates, Chief Executive Officer of digiChart. "Today, over 90,000 active pregnancies and over 600,000 patients' records nationwide are managed with our EMR. This award from MS-HUG confirms that we are producing and delivering innovative technology solutions that enhance the standard of care provided to each of these women across the country."
One digiChart solution, the integrated Patient Portal, has transformed the workflow of Primrose OB-GYN. "The patient's medical history is the cornerstone of any medical record. It must be accurate and up to date. The Patient Portal is where this process begins," said Dr. Tom Shultz of Primrose OB-GYN. "From home, patients can answer all of our interactive and appointment-specific health questions. I am amazed how patients are now willing to give me a complete and detailed medical history. Before I enter the exam room, I am able to review the patient's history and comments. This allows me to re-distribute my time with the patient and spend much more time on medical decision making and patient education."
The MS-HUG Annual Innovation Awards recognize healthcare organizations and individuals who exhibit the best use of Microsoft-based products, as well as independent software vendors that develop solutions on Microsoft technology for the healthcare industry. Award contestants are evaluated on how they provide significant business benefits to healthcare organizations and improve patient care.
"On one Microsoft-based application, digiChart is supporting and protecting a large amount of precious information," said Chris Sullivan, health industry solutions director, Microsoft's U.S. Healthcare and Life Sciences Group. "When you consider how mobile and accessible women's health records need to be, digiChart is using Microsoft tools to provide user-friendly, upgradeable and secure solutions that positively change how healthcare is delivered."
Recognized as leaders in the healthcare industry by Microsoft and MS-HUG, the winners were announced at the Healthcare Information and Management Systems Society (HIMSS) Annual Conference, Microsoft Booth, No. 2247, on Monday, Feb. 25. In addition, the ISV and customer finalists will be highlighted on the HIMSS and MS-HUG Web sites.
Categories for the 2008 MS-HUG Annual Innovation Awards included:
-- Clinical Records, Inpatient
-- Clinical Records, Ambulatory
-- Delivery Transformation
-- Disease Surveillance
-- Interoperability
-- Outcome Reporting
About digiChart, Inc. (http://www.digichart.com)
Based in Nashville, TN, digiChart, Inc. is a leader in healthcare information technology solutions and services. Dedicated to improving women's healthcare, digiChart provides Electronic Medical Record (EMR) and Practice Management System (PMS) solutions to OB-GYN practices across the country. digiChart has a license with the American College of Obstetricians and Gynecologists (ACOG) to distribute an electronic replica of the ACOG Antepartum Record.