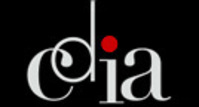 Waltham, MA (PRWEB) February 9, 2008
In July 2008 the Center for Digital Imaging Arts at Boston University (CDIABU) will be holding its second annual Digital Filmmaking and Photography Workshops in Prague, Czech Republic. The program is open to anyone - from beginners to professionals - interested in learning or honing their craft. Taking full advantage of the workshop's location and the city's cultural treasures, participants will learn to document the wonders of Prague while developing a lifelong ability to create deep visual essays about any location.
Three tracks are available: The two-week Beginner Intensive (July 7-18) takes you through camera basics, using the backdrop of Prague to shoot assignments. For those who finish the Beginner Intensive or already have similar experience, the Intermediate track (July 21-August 1) allows participants to delve deeper into shooting internationally on a more independent basis, while still benefiting from ongoing instructor support. The Independent track (July 7-August 1) is available for participants wanting to spend two or four weeks in Prague on their own projects. Instructors will be available to concept project ideas, discuss progress and review work.
Award-winning photographer Robert Caputo heads the CDIA Digital Photography Workshop. Since 1980, Bob has been a regular contributor to National Geographic. His work has also appeared in Geo, Natural History, Life, Time, Outside Audobon and Scientific America. He has published photographic essay books and authored National Geographic field guides in photography. Bob is excited to give program participants the chance to work internationally, exploring and documenting one of Europe's most beautiful and historic cultural capitals.
CDIA Digital Filmmaking Co-Director Federico Muchnik leads the Documentary Digital Filmmaking workshop and has spent most of his extensive career as a producer, director, actor and film school educator. His work has been screened at the Sundance, New York and Toronto Film Festivals and runs the gamut from short films and television series to features and documentaries. Federico hopes the intensive, hands-on instruction from both seasoned American and Czech filmmakers will give program participants a solid foundation in using the latest digital technology to craft effective documentary films.
The exciting combination of education, technology and geography will make CDIABU's upcoming summer workshops a fantastic opportunity for budding photographers and filmmakers. While shooting on location in one of Europe's most beautiful and historic cultural capitals, participants will go through the entire production process from concept to completion. They will also be introduced to all the elements of shooting on location, from camera and lighting to post-production.
The workshops are open to anyone looking to explore a new place through the lens - as a photographer or filmmaker - and capture their own personal story of What Makes Prague Prague. Prospective participants can now pre-register at http://www.cdiabu.com/prague-workshops.php.
BU's Center for Digital Imaging Arts has two US locations in Waltham, MA and Washington, DC which offer intensive, practical, hands-on, career-oriented training in the rapidly emerging digital arts fields of Photography, Digital Filmmaking, Graphic & Web Design, Audio Production and 3D Animation. For more information please call 800-808-CDIA or visit http://www.CDIABU.com.
###