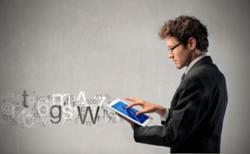 The latest blog post from Digital Marketer asks, "Are you watching the right e-commerce metrics?"
Austin, TX (PRWEB) September 29, 2012
The latest blog post from Digital Marketer asks, "Are you watching the right e-commerce metrics?" Josh Loposer, Managing Editor at Digital Marketer and the lead blogger for the company's website, has addressed the query with some recently-developed analytics worth noting.
"If yours is like most small to mid-sized e-commerce companies, then you don't have any time to waste. You need to solve problems quickly and get the most out of your traffic, and you need an efficient way to filter all of your analytics data so you can do those things in real time," Loposer wrote.
But what should be paid the most attention? Loposer found that a small analytics company, Sumall, has some pretty bright ideas.
"It's the dollars per minute metric that small to medium e-commerce companies should be obsessing over, says analytics start-up Sumall," Loposer wrote in the blog. "According to Sumall, the mom and pops of the web tend to focus on isolated variables that don't really explain the bigger picture. Traffic sources, average order values, and traffic volume are all important pieces of the puzzle. But just because you're getting good traffic, for example, that doesn't mean your site's optimized."
Tunnel vision, says Loposer, is an e-commerce company's greatest enemy, and the formula set forth by Sumall allows companies the ability "to step back and make better overall decisions."
Loposer's wit and smarts qualify him as a perfect lead blogger for Digital Marketer, and his opinions and perspectives are shared daily in the DM blog.
Information like this is available constantly on the Digital Marketer blog, where the best of the best online marketing gurus share their ideas on trends and news flowing through the Internet. It's part of DM's continuing efforts to keep marketers across the globe up to date on what's affecting their business on every landscape.
Digital Marketer's blog is available to anyone, but becoming a member of DM Pro gains access to information-packed monthly digital newsletters from the brightest minds in the industry, as well as a collection of Special Reports on how to combine marketing with major Internet players like Apple, Amazon, Google, and YouTube. A DM Labs membership takes things a step further, with split test results, website reviews, and of course access to RAW Trainings that are available anytime from any online device after their live events.
Digital Marketer releases informational and educational materials to help businesses and entrepreneurs gain insight and information on the trends, data, and strategies that can take them to the top of their industry. Through their RAW Training courses, strategic plans, blogs, newsletters, site reviews, and Special Reports, Digital Marketer supercharges every single marketing campaign it touches. For more information, visit DigitalMarketer.com.