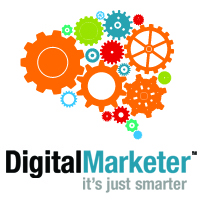 The post was written by Eric Pickhartz, who engaged in a discussion of the monetary value's impact.
Austin, TX (PRWEB) April 18, 2013
The most recent Digital Marketer blog post draws attention to a study by a social media marketing firm that determined the average Facebook fan value to fall at $174. The post was written by Eric Pickhartz, who engaged in a discussion of the monetary value's impact.
"Knowing the ROI of social media marketing just became a little easier, and with this figure brands can move forward with a much more succinct idea of how their Facebook fans will affect the bottom line," wrote Pickhartz.
The study compared fans to non-fans in terms of spending, loyalty, likelihood to recommend, and media value, amongst other parameters.
"Now that there's an average value affixed to fans, brands can establish a way to maintain one of their most valuable segments of their online audience, and keep the interaction as meaningful as possible," the post said.
Information like this is available for instant access on the Digital Marketer blog, where the best of the best online marketing gurus share their ideas on trends and news flowing through the Internet. It's part of Digital Marketer's continuing efforts to keep marketers across the globe up to date on what's affecting their business on every landscape.
Digital Marketer's blog is available to anyone, but becoming a member of Digital Marketer Labs gains access to information from the brightest minds in the industry, as well as a collection of Special Reports on how to combine marketing with major Internet players like Apple, Amazon, Google, and YouTube. Also included in the membership are split test results, website reviews, and access to RAW Trainings that are available anytime from any online device.
Digital Marketer releases informational and educational materials to help businesses and entrepreneurs gain insight and information on the trends, data, and strategies that can take them to the top of their industry. Through their RAW Training courses, strategic plans, blogs, newsletters, site reviews, and Special Reports, Digital Marketer supercharges every single marketing campaign it touches. For more information, visit DigitalMarketer.com.