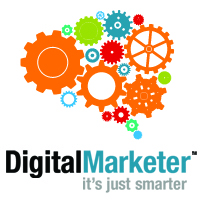 The video highlights the best ways to capitalize on the YouTube and Google relationship.
Austin, TX (PRWEB) April 26, 2013
Digital Marketer has uploaded its latest video marketing tip to its blog, and in it, video strategist Matt Coleman shares useful YouTube keyword tricks to boost search engine results. The video sharing site has grown exponentially since its conception, and Coleman makes sure people realize the impact of such a powerful online destination.
"So, YouTube has hit over a billion monthly views. What does this mean for you and your business?" asked Coleman in the video. "This means now more than ever, you need to leverage this opportunity to be on the second largest search engine."
The video highlights the best ways to capitalize on the YouTube and Google relationship, and presents some keyword best practices to help keep the focus on low competition phrases and search engine optimization.
Coleman also gives hints on attracting the right kind of attention in the right places, and talks viewers through the process of capturing the best results.
The new video is Digital Marketer's latest addition to its unique and engaging YouTube content, and viewers are encouraged to subscribe to the Digital Marketer YouTube Channel for news updates and marketing tips, and comment on videos to share their thoughts.
More information is available for instant access on the Digital Marketer blog, where the best of the best online marketing gurus share their ideas on trends and news flowing through the Internet. It's part of DM's continuing efforts to keep marketers across the globe up to date on what's affecting their business on every landscape.
Digital Marketer releases informational and educational materials to help businesses and entrepreneurs gain insight and information on the trends, data, and strategies that can take them to the top of their industry. Through their RAW Training courses, strategic plans, blogs, newsletters, site reviews, and Special Reports, Digital Marketer supercharges every single marketing campaign it touches. For more information, visit DigitalMarketer.com.