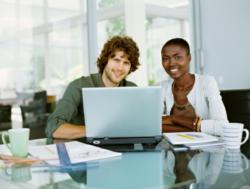 Miami, Florida (PRWEB) May 11, 2011
Karma Snack is a digital marketing agency dedicated to servicing businesses by gearing their website with the proper tools specific to its demands and design. Karma Snack's new skilled Web Development team will help take client's website to the next level. They understand that every client has varying demands for the optimization of their website and design. During the client's experience with Karma Snack they will find that their marketing consulting team will help design any website in the most specialized way to ensure that the website's full potential is reached. Their devoted level of attention is extremely high and their staff is available to take any questions one may have about business SEO 24 hours a day, 7 days a week.
History of Karma Snack
The executives at Karma Snack have extensive marketing consulting experiences dating back many years with some of the world's most renowned top Fortune 500 companies. This digital agency has been involved with the business SEO field for quite some time and rest assured they know exactly what it takes for a company to increase its revenue and traffic using any predetermined web design plan. Their in-house team will work with clients to meet with the project demands of any client – no matter how intricately planned the tasks may be.
They also focus on physiographical trends. This means that once a client begins collaborating with Karma Snack their website will be geared to aggressively seek out physical communities across the world that have a tendency to hold a special interest to the website's type of product or service. The Karma Snack web design team will develop exclusive leads to ensure that prospective clients will be interested in the products and services that a company has to offer. Exclusive leads, or qualified leads, will bridge the gap between a product and service to the target audience and in turn will decrease the cost of reaching the audience by making the campaign more efficient.
Specialized Services
Karma Snack mentions that no two websites are alike. With this in mind it is clear that a client will not just be receiving the same cookie cutter service from tools such as Google Adwords. These are serious search engine marketing agents that dedicate themselves to the specialized demands of their client's website. A variety of website projects are expected so there will be solutions for virtually every single project they tackle.
Most sites come in standardized formats. Each type of website has a purpose that calls for specific web design methods to help the website reach its full potential. E-Commerce Websites have the need to be constantly introduced to fresh costumers in hopes of increasing sales opportunities for the brands listed. Lead Generation Websites tend to aim blindly for their audience if they are under developed. They must have their filter geared properly to reach their target audience and increase the chance of a sale. Informative Websites may have revenue statistics that are directly associated with the number of mass visitor traffic they can reach. This search engine marketing agency guarantees that the audience will be able to reach the companies site. Branding Websites also receive specialized attention from Karma Snack. Developing products and setting an image online that all costumers can become familiar with is essential to building revenue. It is a tested and proven statement; customer retention rates directly correlate with customer satisfaction and company revenue!
Company Highlights and Achievements
Here are some facts taken from the website and other trusted sources on the success of Karma Snack.

Front Page for "Marketing Services" on Google
67,000+ First Page Rankings on Google for clients
Featured as #1 Marketing Agency in Bloomberg Businessweek
Over $100 million revenue by marketing efforts for clients in 2010
Remarkably, the amount of revenue Karma Snack has been able to pump into their clients' websites is unmatched. Fortune 500 companies realize glorious success while working with this digital agency. Rest assured all clients will notice at least a 600% increase in revenue. Digital marketing is a vital component of business success.
Develop a website to help it reach its full potential with Karma Snack. Not only will Karma Snack design a stylish, and optimal website, they ensure it will be marketed for the future.
# # #