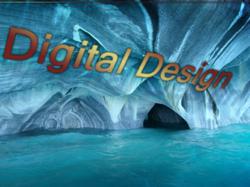 Mr. Hewett is a digital content strategist with extreme expertise in multimedia marketing, social media marketing and optimizations of all kind
New York, New York (PRWEB) May 15, 2013
Digital media has become some what of an enigma to the public. So, many customers are left in the dark by SEO companies on what is done to get websites to the top of search rankings and why is there no answer provided? Well, Intellectual Expansionist Marketing is here to provide customers with information that will give them more of an understanding of what SEO companies do. Intellectual Expansionist Marketing gives customers a list of tasks completed and dates so that customers feel comfortable about how their websites are promoted online. Intellectual Expansionist Marketing is an integrated digital multimedia marketing company that opened its doors to the public in 2013 to give businesses internet marketing that can be depended on. I.E.M.A.'s owner, a Mr. Hewett is a digital content strategist with extreme expertise in multimedia marketing, social media marketing and optimizations of all kind. The services that Mr. Hewett's company provide to the public include:
Integrated Multimedia Marketing
Graphic Design
Digital Content Strategy
Website Design
Link Building
Online Profile Development
Digital and Internet Advertising
Intellectual Expansionist Marketing has recently expanded their business operation to the Los Angeles and New York areas. The company's intense promotional campaign headed by the owner Mr. Hewett is developing at lightning speed. The Owner of I.E.M.A. wishes to expand the company's services to the most competitive markets in the United States in order to make a genuine impact. The owner says, "Being the under dog makes triumphs that much more enticing and failures that much more inspiring," mentioning his current business endeavor. He believes that no ones know what they are capable of until they try and I. M.E.A. is looking for success around every corner. The company is known for not giving up under any circumstances and the owner is sure to bring his best game to the competition.
Now introducing their platinum digital content strategy package priced at $499. This online business package is made for first page placement in all search engine, featuring high definition marketing videos and a social media package that will keep customers in the know about their online campaign. The SEO package also includes 350 word blog post and graphic designs that will be used to leverage keywords on social media sites. Intellectual Expansionist Marketing's platinum SEO content strategy includes:
3 Video Advertisements
In-depth Site Audit
Keyword research
Image & video optimization
HTML & XML Sitemap Review
Robots.txt Review
Identify Canonical Issues
301 Redirects
Directory Submissions
Recommend Content Improvement Advice
8 blog post
10 Digital Advertisement
10 Profile Submissions/Month
XML Feed Optimization and Syndication
20 Image Optimizations
Web Mastering
5 Keyword Optimizations
Home Page Optimizations
Key Word Analysis
Competitive Analysis
Social Book Marking
Profile Development
Winning SEO Strategy Consultation
The platinum SEO content strategy is available with a minimum three month contract. If potential customers would like more information about I.E.M.A. products, please call Mr. Hopeton Hewett at 402-547-7883. Also, customers can save 10% every month when they sign up for a contract over six months and Intellectual Expansionist Marketing will through in another video advertisement for customers signing up by June 4th, 2013.
About Intellectual Expansionist Marketing and Advertising:
Owned and operated by professional content strategist, Hopeton Hewett Intellectual Expansionist Marketing and Advertising is an online promotional service, providing SEO, SEM, digital advertising and online marketing to their clients that generate real results.
Contact: Hopeton Hewett
Phone: 1-402-547-7883