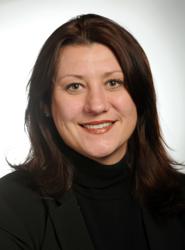 "TBO.com powered by The Tampa Tribune provides the number one local news and information web site in the Tampa area" - Melissa Azevedo, General Manager of TBO.com
Tampa, FL and Buffalo, NY (PRWEB) May 17, 2013
The Tampa Tribune announced today that it will be providing local, small to medium sized businesses with greater online marketing tools to attract new consumers, engage with existing customers and generate additional revenue. The new digital initiative is being launched through a partnership with Hearst Corporation's digital marketing company - LocalEdge.
Through the partnership, The Tampa Tribune will provide local businesses with a full suite of digital marketing services designed to enhance online presence, target consumers engaged in a shopping behavior and engage with customers online.
"TBO (dot) com, powered by The Tampa Tribune, provides the number one local news and information web site in the Tampa area," said Melissa Azevedo, General Manager of TBO (dot) com.
Azevedo adds, "Both news sites and print properties have served as key components in our advertisers marketing plans. We are thrilled to now be able to complement the power of the existing media with other widely-accepted business solutions and consumer-driven digital marketing."
The added services to be offered include web site design and hosting for desktop and mobile devices, online video, search engine marketing, search engine optimization, online press release syndication, social media marketing, email/SMS text messaging services, and online reputation management. A unique customer-facing dashboard will allow businesses to monitor their entire online campaign and measure the effectiveness of their marketing efforts through performance-based reporting.
Jeff Folckemer, CEO of LocalEdge and an SVP of Hearst Newspapers said, "Tampa Media Group is greatly positioned to complement their print and online properties with our full suite of digital marketing services. The agency approach that the LocalEdge Advantage Program (LEAP) provides to our media partners and ad agencies is the level of service their clients and other local SMB's are beginning to require from a competitive standpoint."
"LEAP gives businesses the power of the media's services combined with LocalEdge's skills, expertise and vendor relationships with popular internet marketing companies," said Folckemer.
Tampa Media Group publishes The Tampa Tribune which is in the top 50 largest newspapers by circulation in the country. The media group also manages TBO (dot) com, reaching more than 2 million unique visitors who generate more than 14 million page views monthly. LocalEdge is a Google Premier SMB Partner with over 20 full vendor integrations and multiple API feeds tied through their customer dashboard.
About The Tampa Tribune:
The Tampa Tribune has been Tampa's newspaper for more than 119 years. TBO.com, the newspaper's associated web site, was one of the first local media internet sites when it launched in 1994. The website, powered by The Tampa Tribune, is the #1 local news and information website in the Tampa area. In an average month, the website reaches more than two million unique visitors who generate more than 14 million page views monthly. With the expansion of Yahoo! Local, TBO (dot) com reaches 84% of the online audience in the Tampa Bay DMA. Additional information about The Tampa Tribune can be found at http://www.tbo.com or http://www.facebook.com/tbocom.
About LocalEdge:
LocalEdge, A Hearst Media Services Company, is a Division of the Hearst Corporation. A premier multi-media company leading the transition to web-based advertising for business, multi-media organizations and agencies, the organization has been in business for over 40 years and services customers nationwide.
Through the development of proprietary technology and partnerships with major search engines, social network sites and other leading tech-focused companies, LocalEdge offers a full line of digital marketing products that help its customers and business partners reach and interact with today's consumer.
Through a single-sign-on customer dashboard, LocalEdge enables customers to access digital products and proof-of-performance reporting within Internet marketing campaigns. Management tools allow the customer to preview, update and customize content as well as review and monitor analytics. Additional information about LocalEdge can be found at http://www.LocalEdgeMedia.com, http://www.facebook.com/LocalEdge or by following @LocalEdge.